Less rain for Sunday, summertime continues
Today's Forecast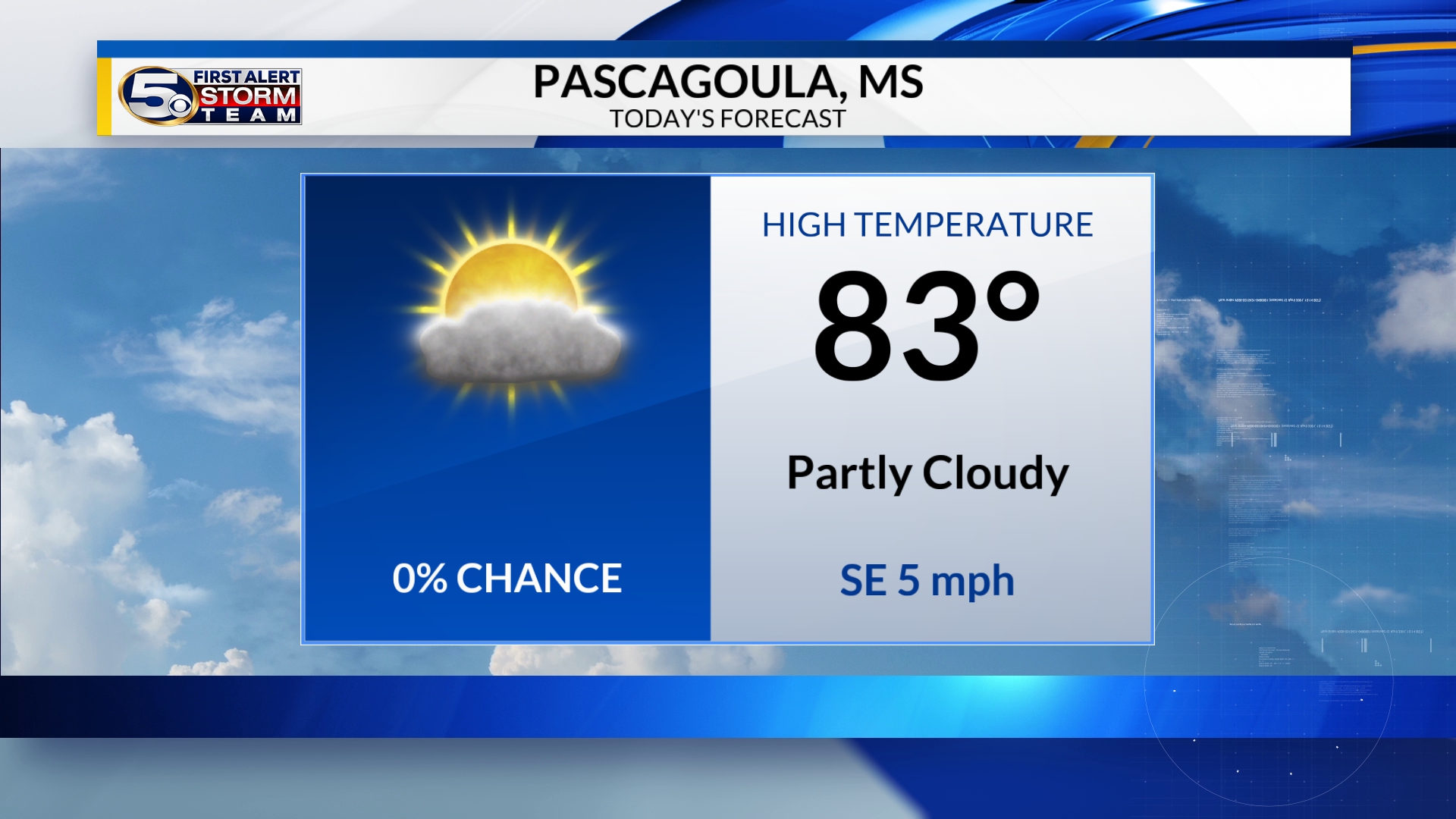 Pascagoula, MS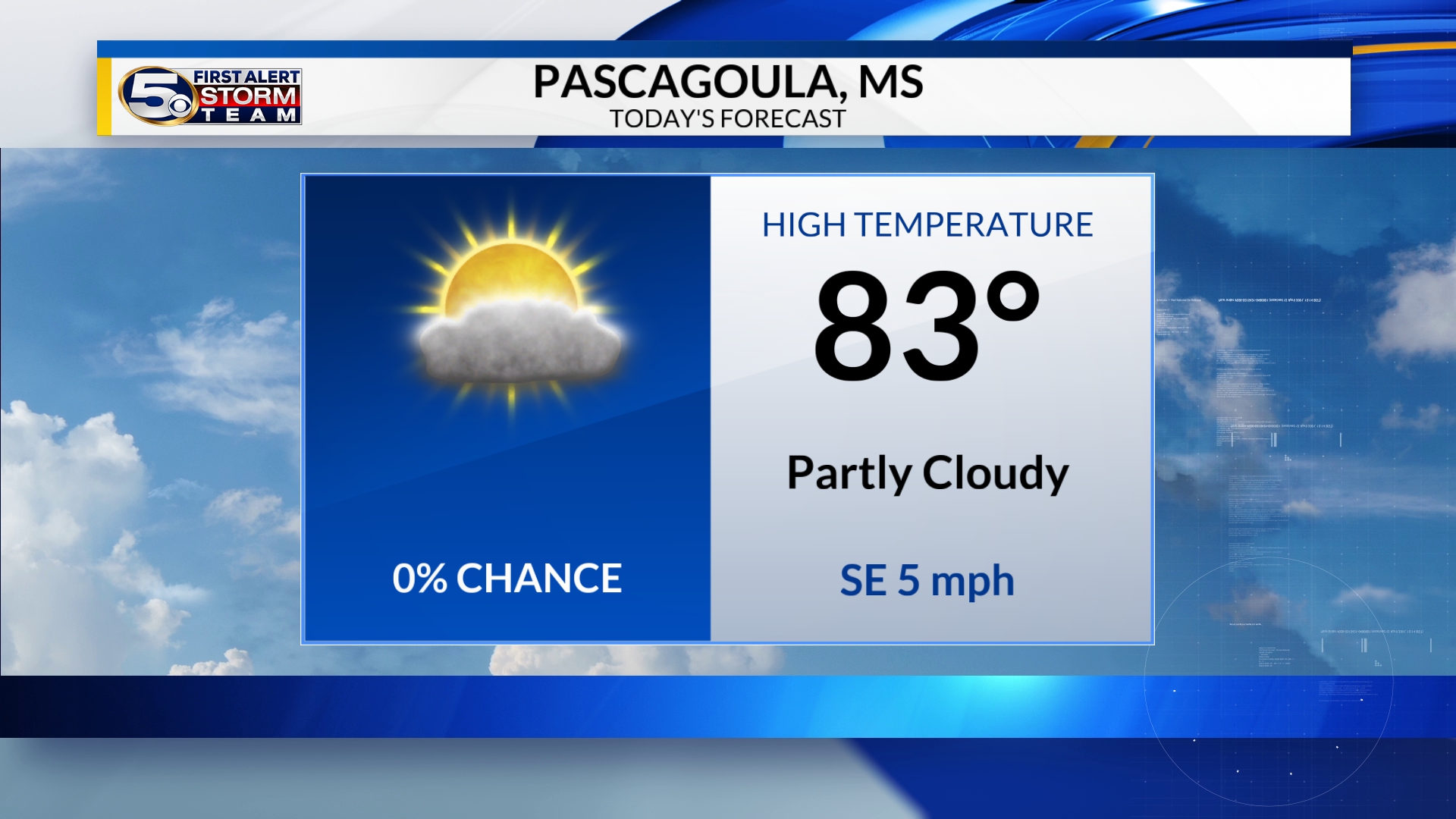 Leakesville, MS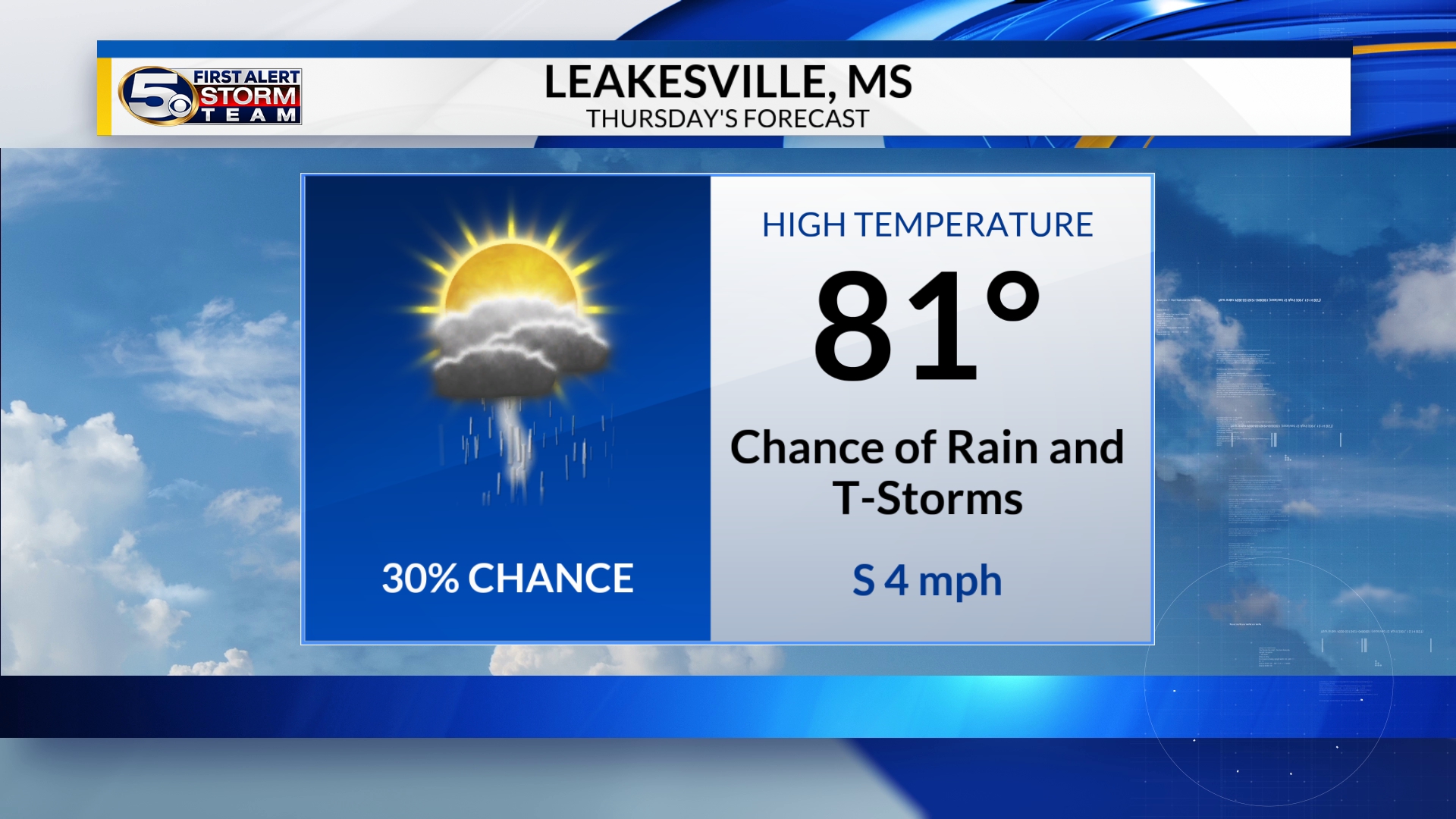 Lucedale, MS
Fort Walton Beach, FL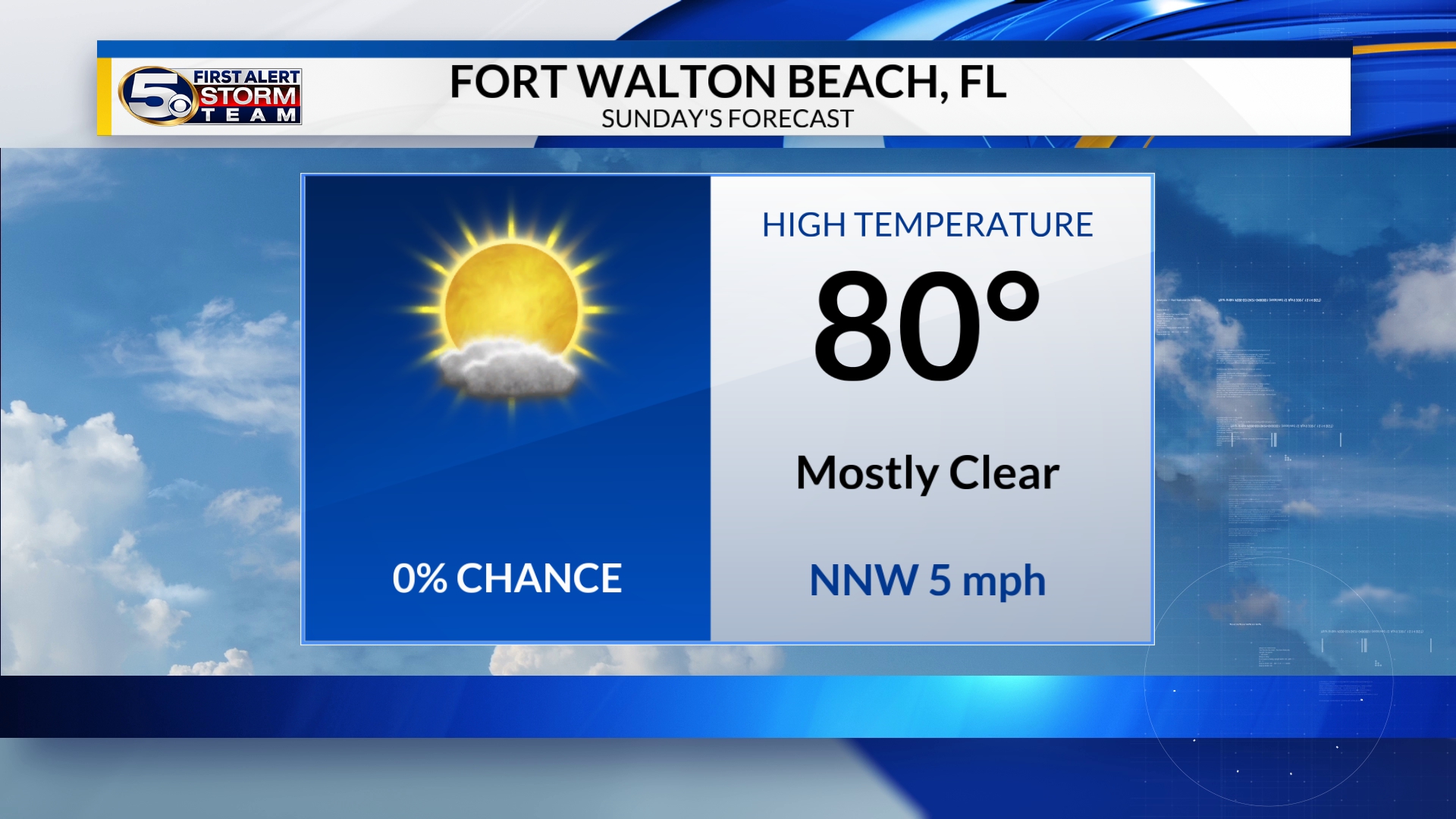 Milton, FL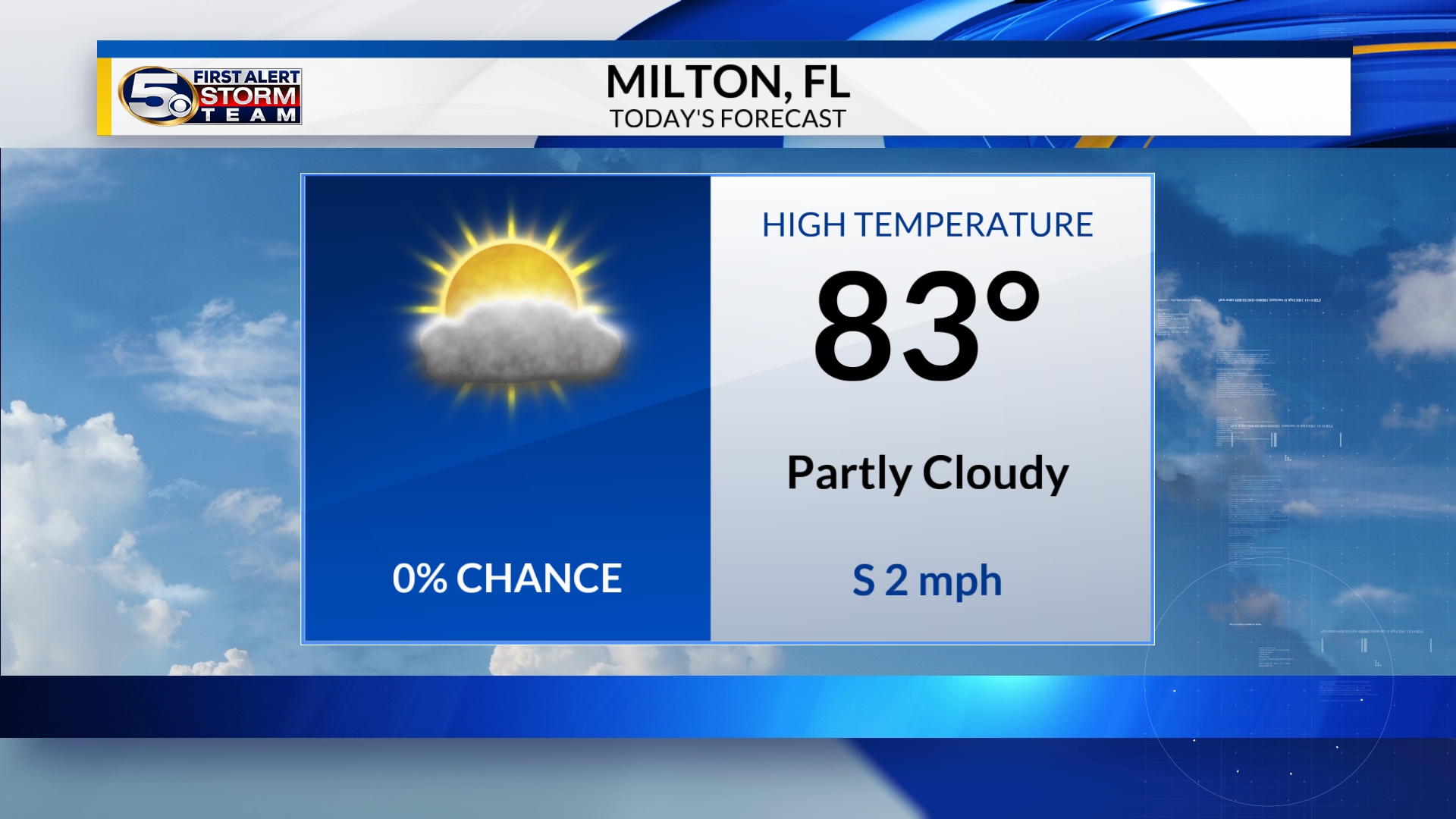 Crestview, FL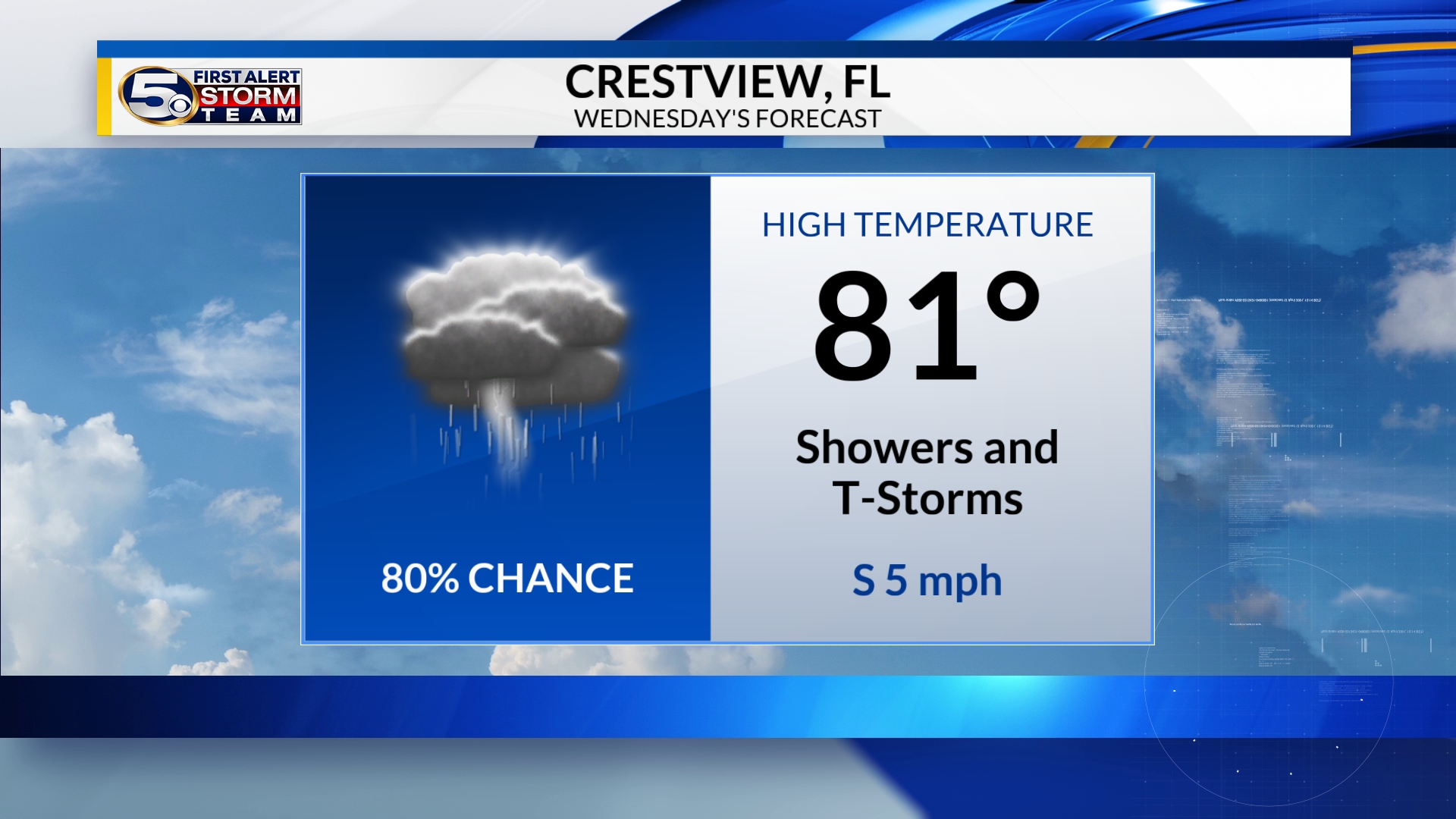 Fairhope, AL
Bay Minette, AL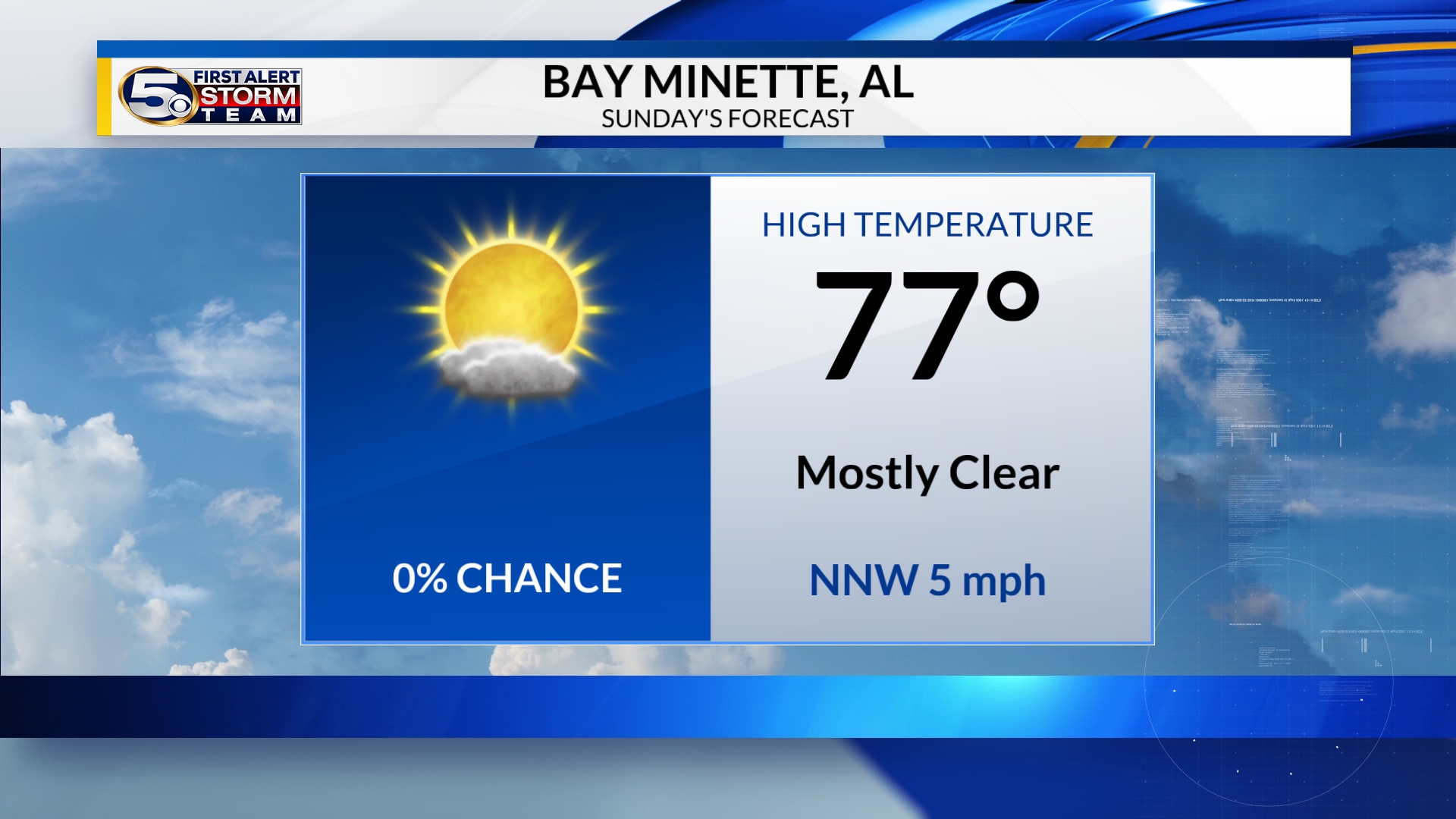 Atmore, AL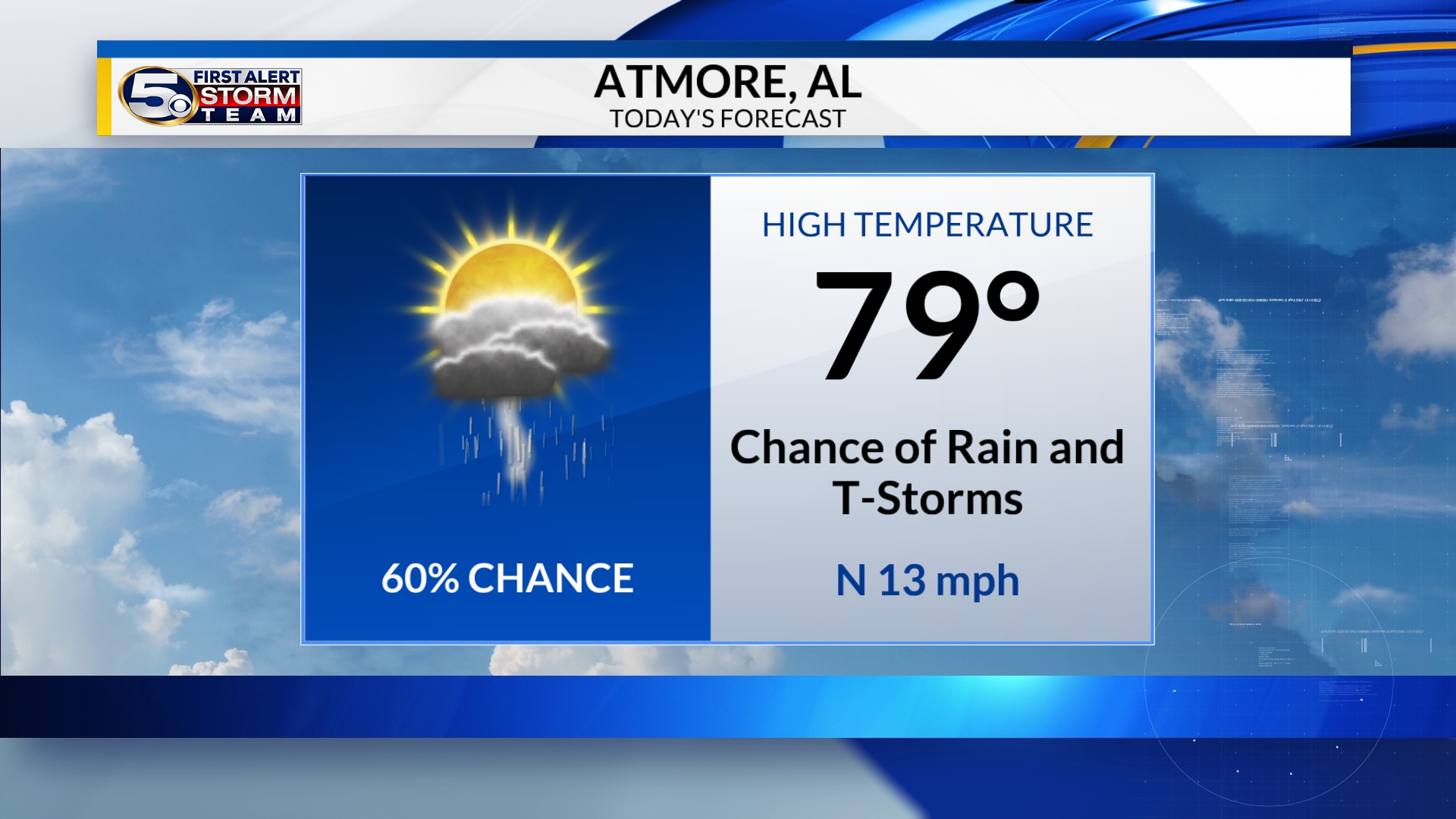 Brewton, AL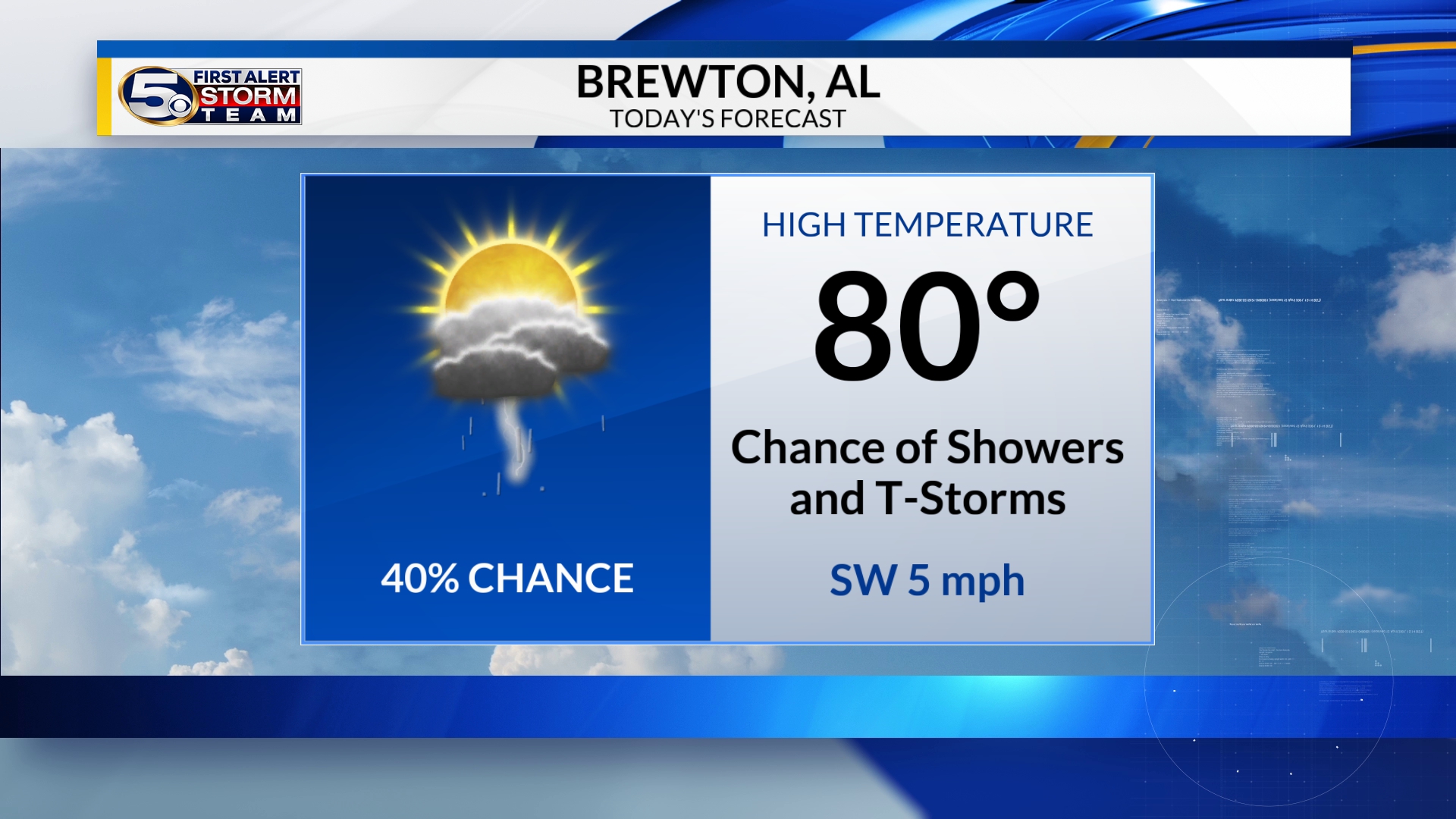 Evergreen, AL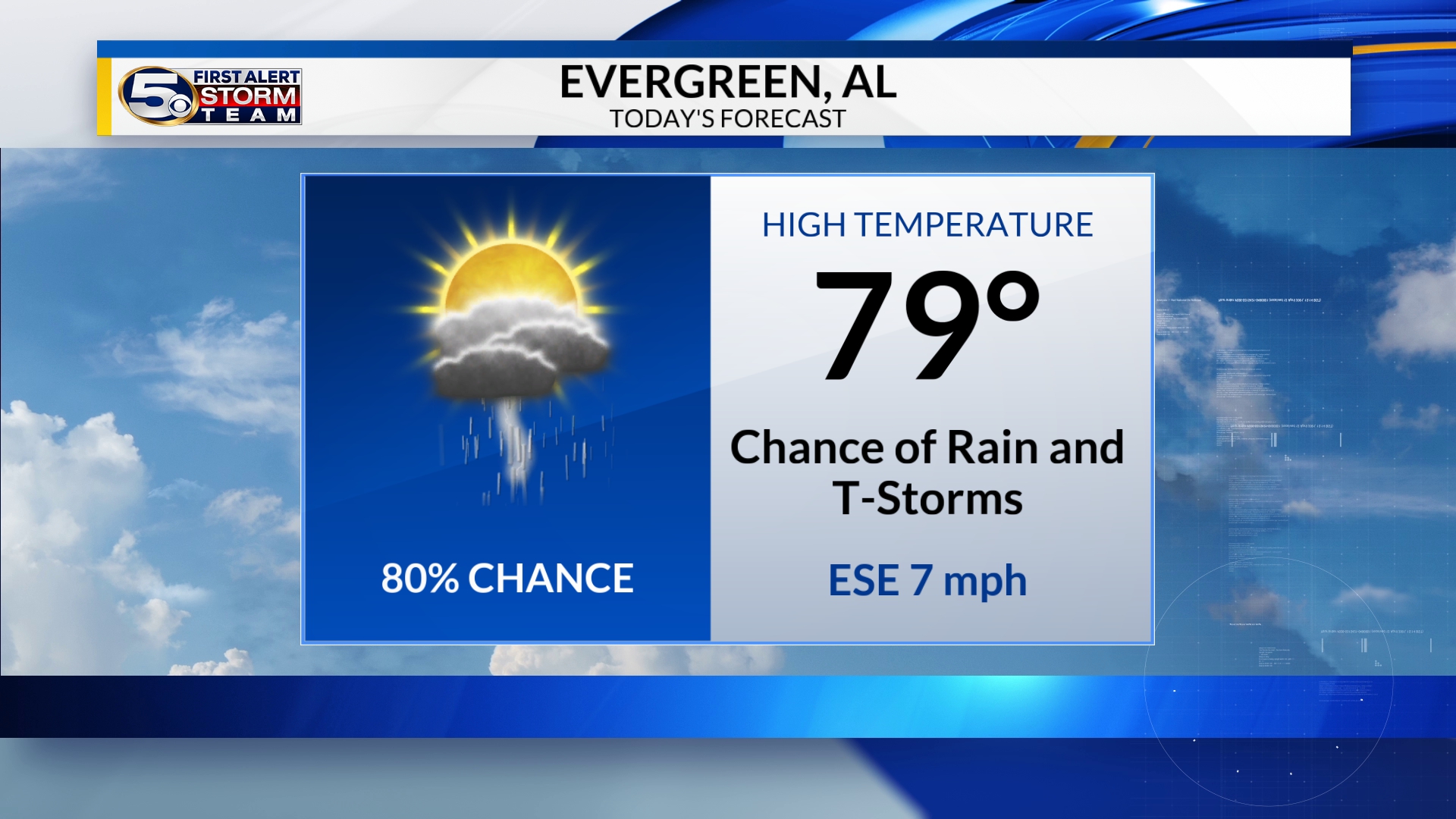 Monroeville, AL
Chatom, AL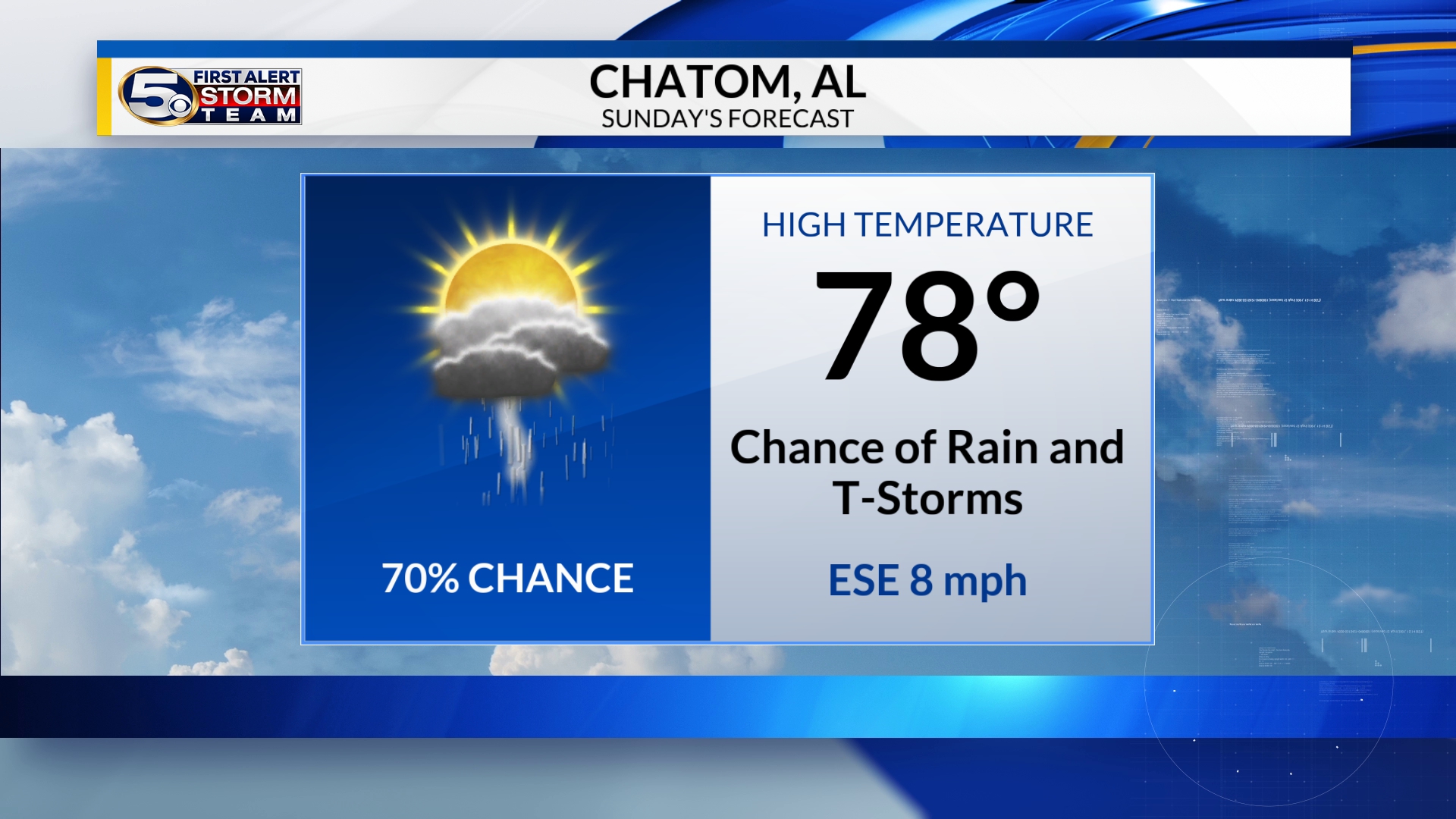 Grove Hill, AL
Dauphin Island, AL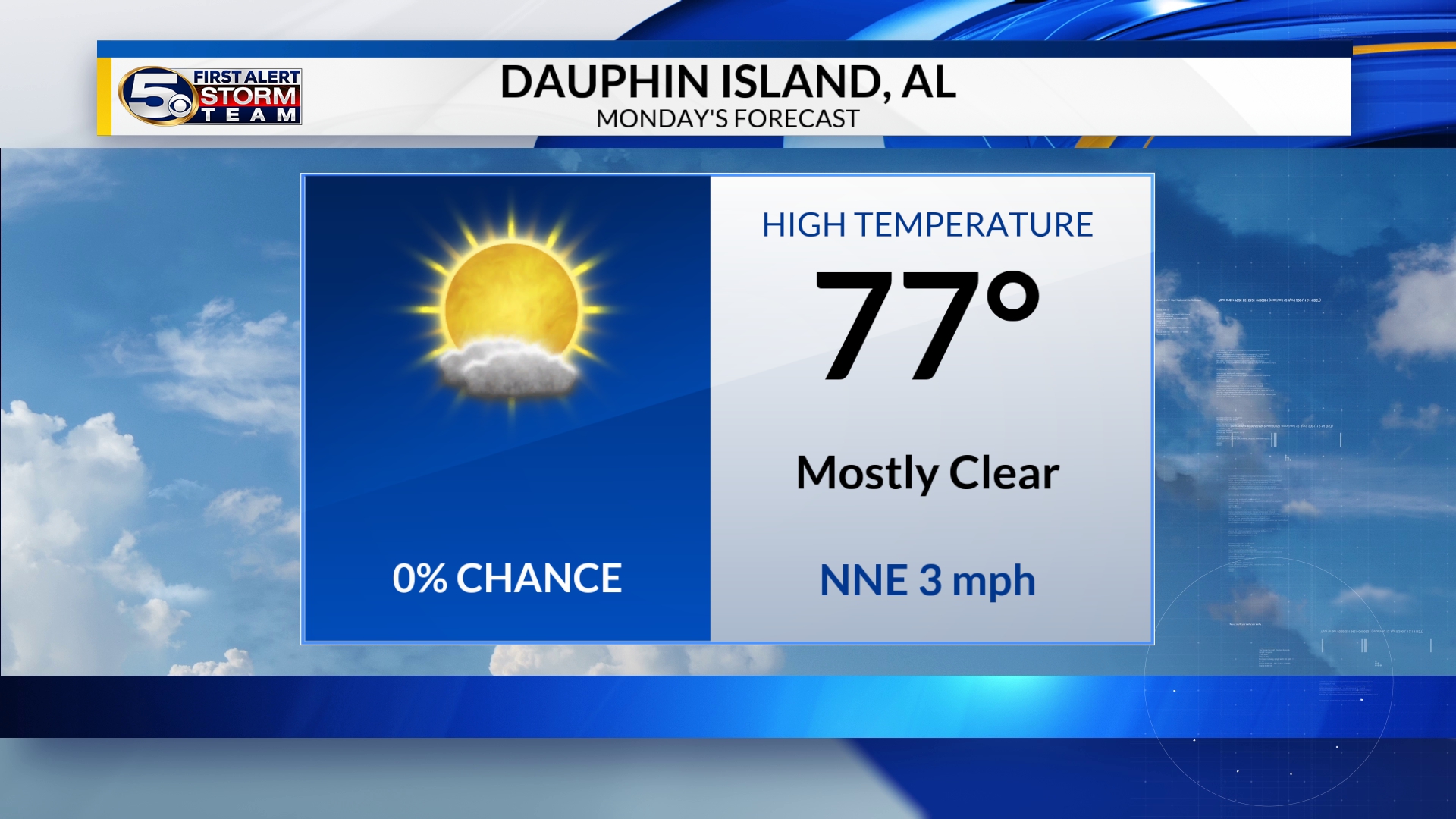 Mobile, Ala. (WKRG) – Late this morning we had showers and storms move in from the west and trek through most of the News 5 area this afternoon. Those are finally starting to move out and will continue to fade as the sun sets. Lows tonight will drop to the mid-to-upper 70's for most.
With less rain expected for your Sunday (around 30% chance), temperatures will be a little warmer in the upper 80's at the beaches and lower 90's north of I-10.
We bring back a 50-60% rain chance for your Monday, but after that, we go back to our typical summetime 30-40% chance of afternoon storms. Highs will stick right where they should be in the upper 80s and lower 90s.
Tropics are mostly quiet currently. We do have a small disturbance near Canada, but that is no threat to the U.S.