TROPICAL DEPRESSION 9: Latest update
Mobile, Ala. (WKRG) – Tropical Depression 9 has formed in the Caribbean as of 10 AM CT August 26, 2021. Winds are at 35 mph mph and the system is moving to the northwest at 13 mph. As of the 1 PM update from NHC, no changes were made.
So where is TD 9 going and how strong will it be? The long term path is uncertain, but the current thinking from NHC is TD 9 becoming a tropical storm later tonight before moving into the Gulf of Mexico Friday. From there, it will likely gradually develop and intensify over the warm Gulf waters. Right now, NHC has it making landfall along the LA coast sometime Sunday into Monday, as a strong category 2 hurricane. Again, this could change. The eventual track will all depend on the Bermuda High pressure and how much is extends into the Gulf. If the high strengthens, TD 9 will take a more westerly track. If it relaxes a bit, TD 9 would take a more easterly track. If this forecast holds, we are looking at the News 5 neighborhood being on the east side of the storm (called the "wet" side).
Bottom line, have your tropical plan ready to go just in case. The path could still change, but everyone along the Mississippi, Alabama and NW FL Gulf Coasts, including Pascagoula, Dauphin Island, Orange Beach, Gulf Shores, Pensacola, Destin, and all points in between should be reviewing their tropical plan and be prepared to implement it. Areas north of I-10 should also stay aware over the next couple of days and make sure your plan is ready to go. Specific impacts will come into better focus as we get closer, but for now, possibilities include damaging winds, flooding, storm surge, heavy rain, and spin up tornadoes.
Today's Forecast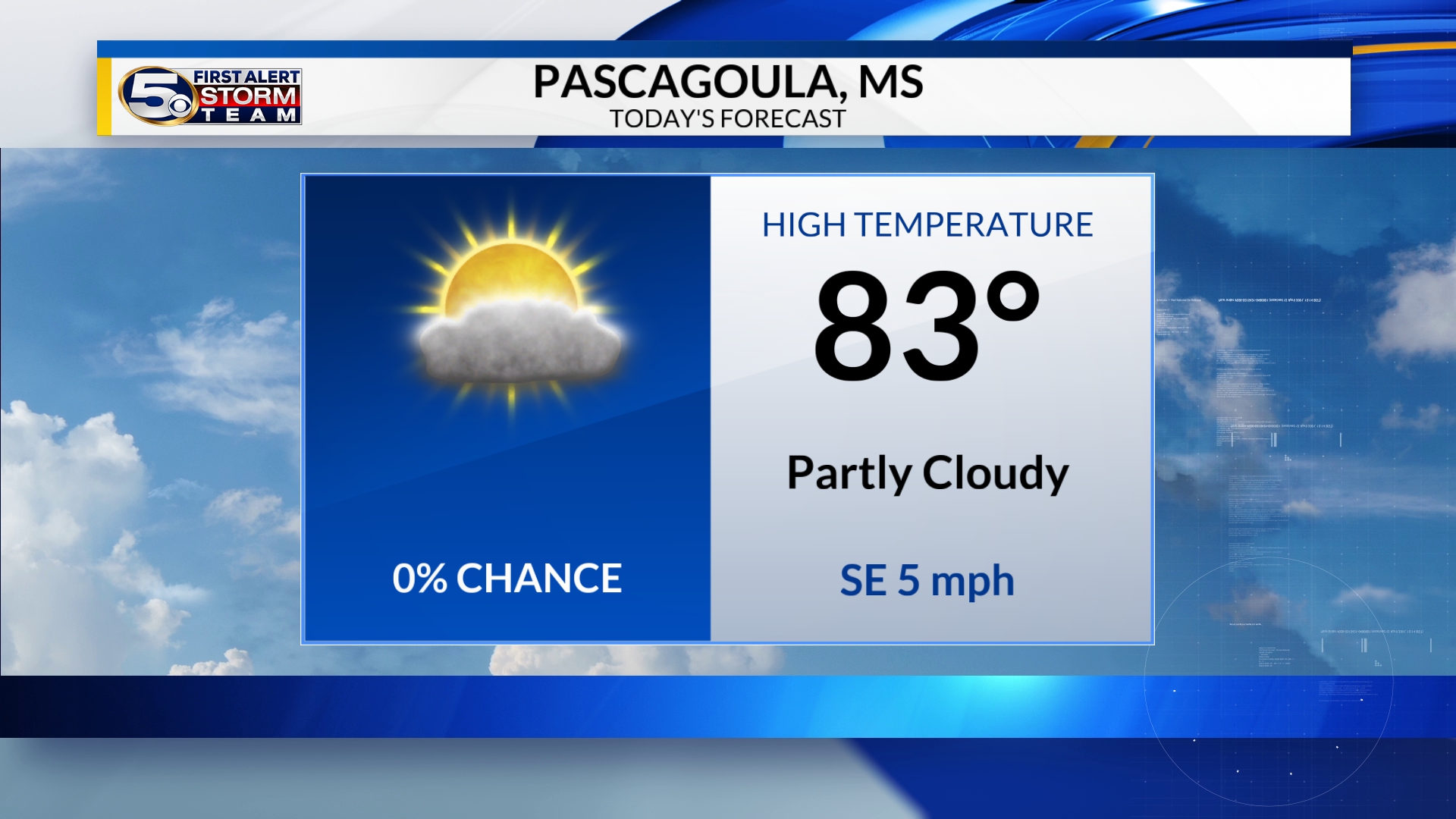 Pascagoula, MS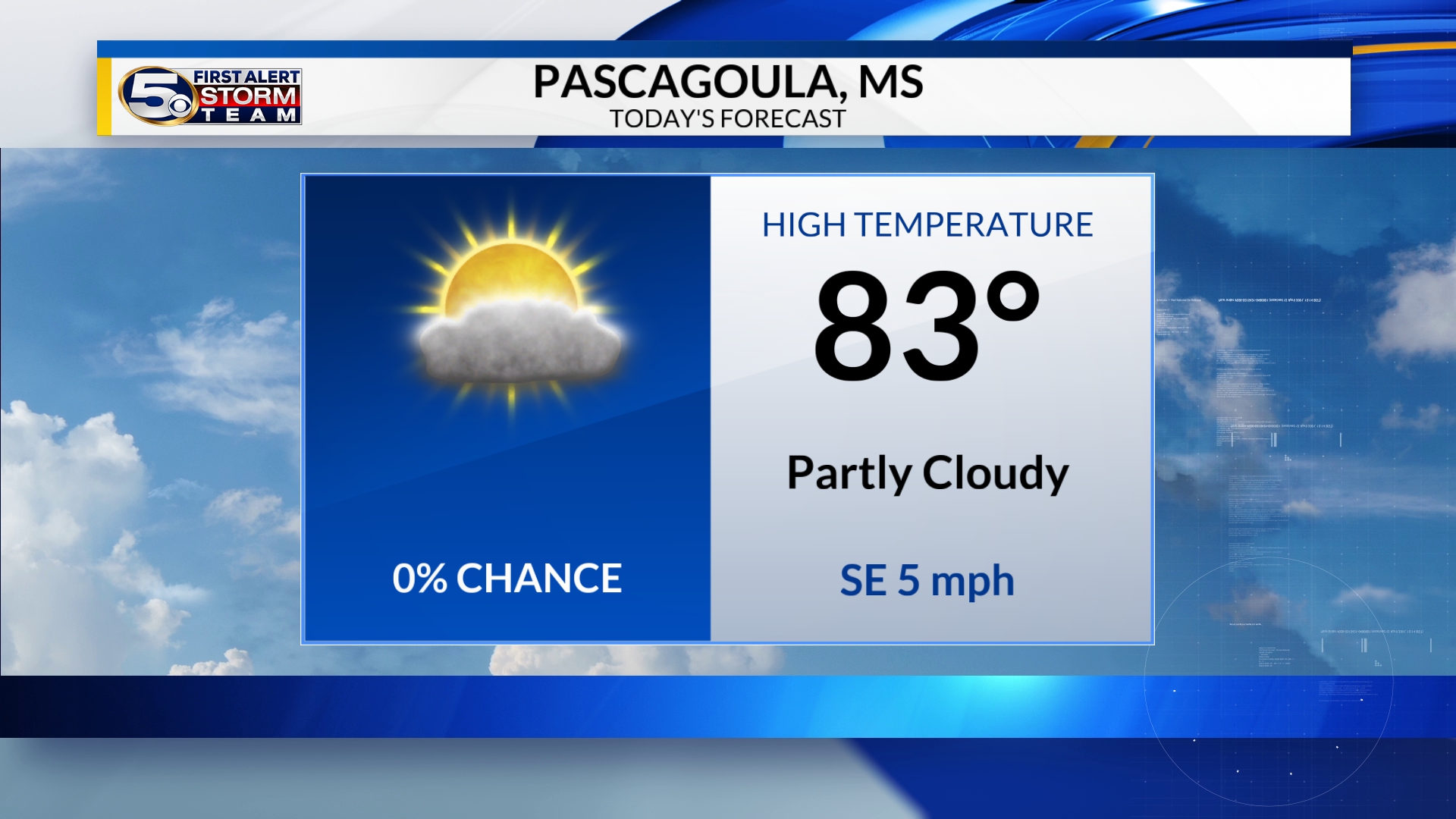 Leakesville, MS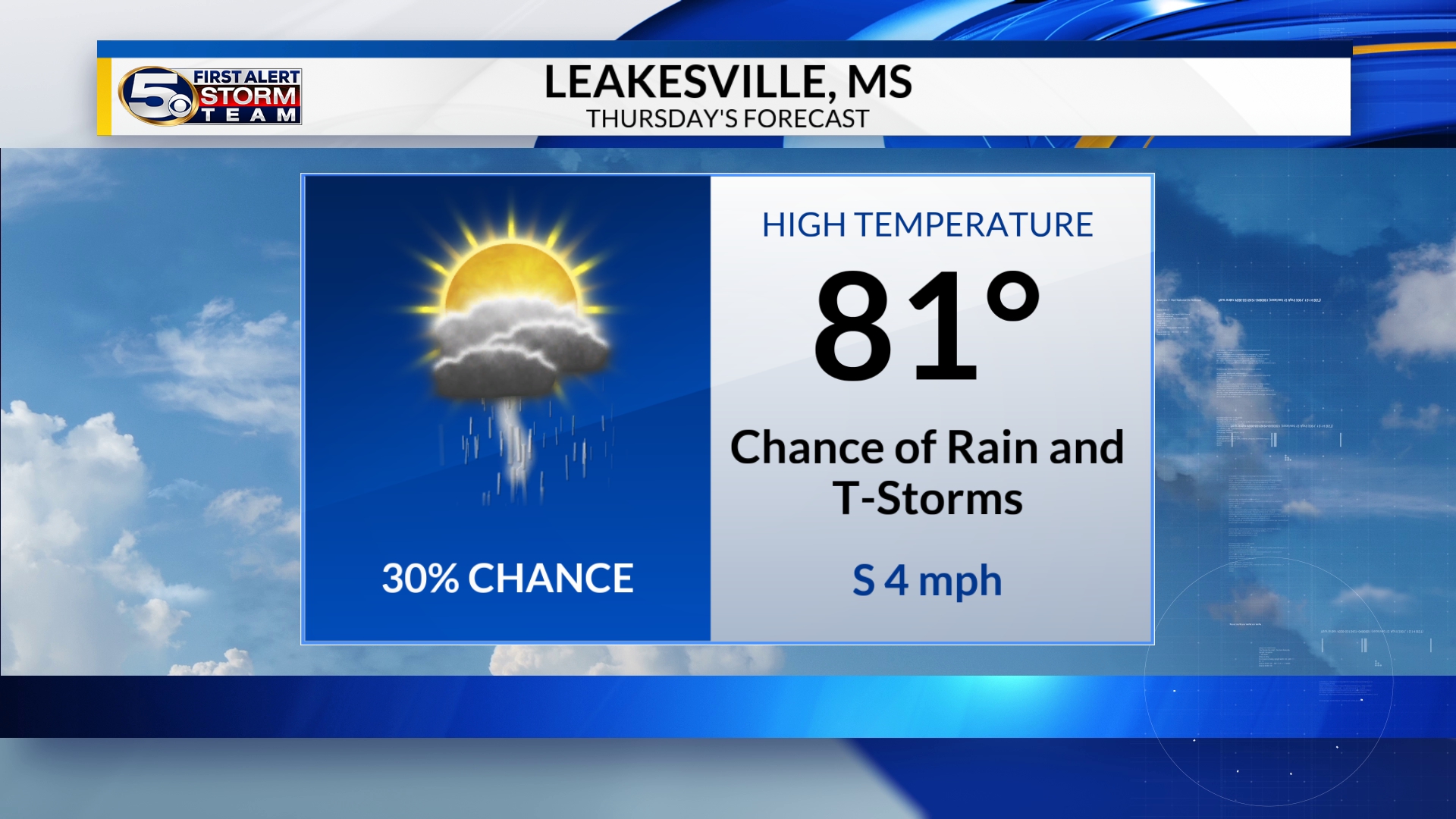 Lucedale, MS
Fort Walton Beach, FL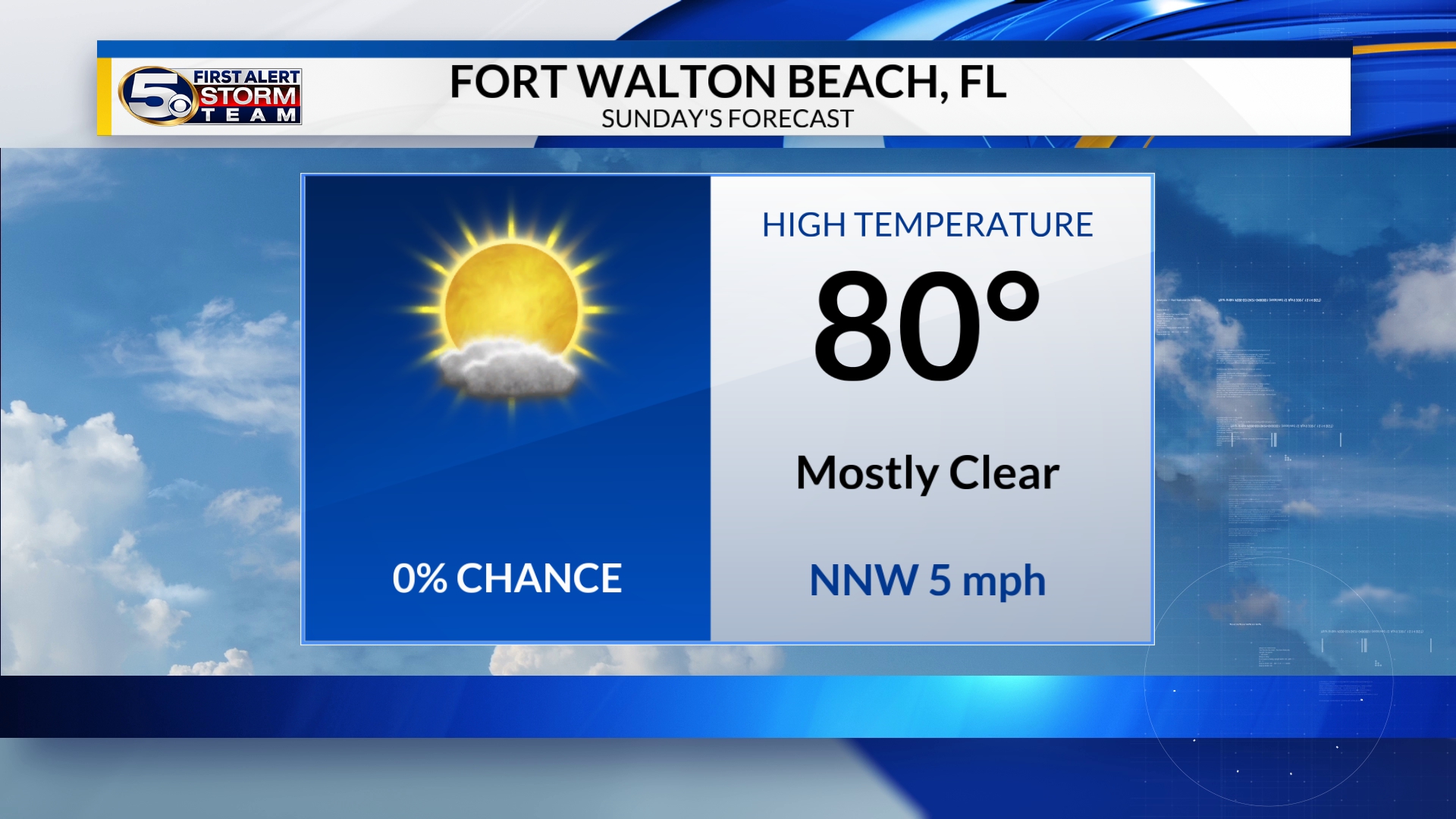 Milton, FL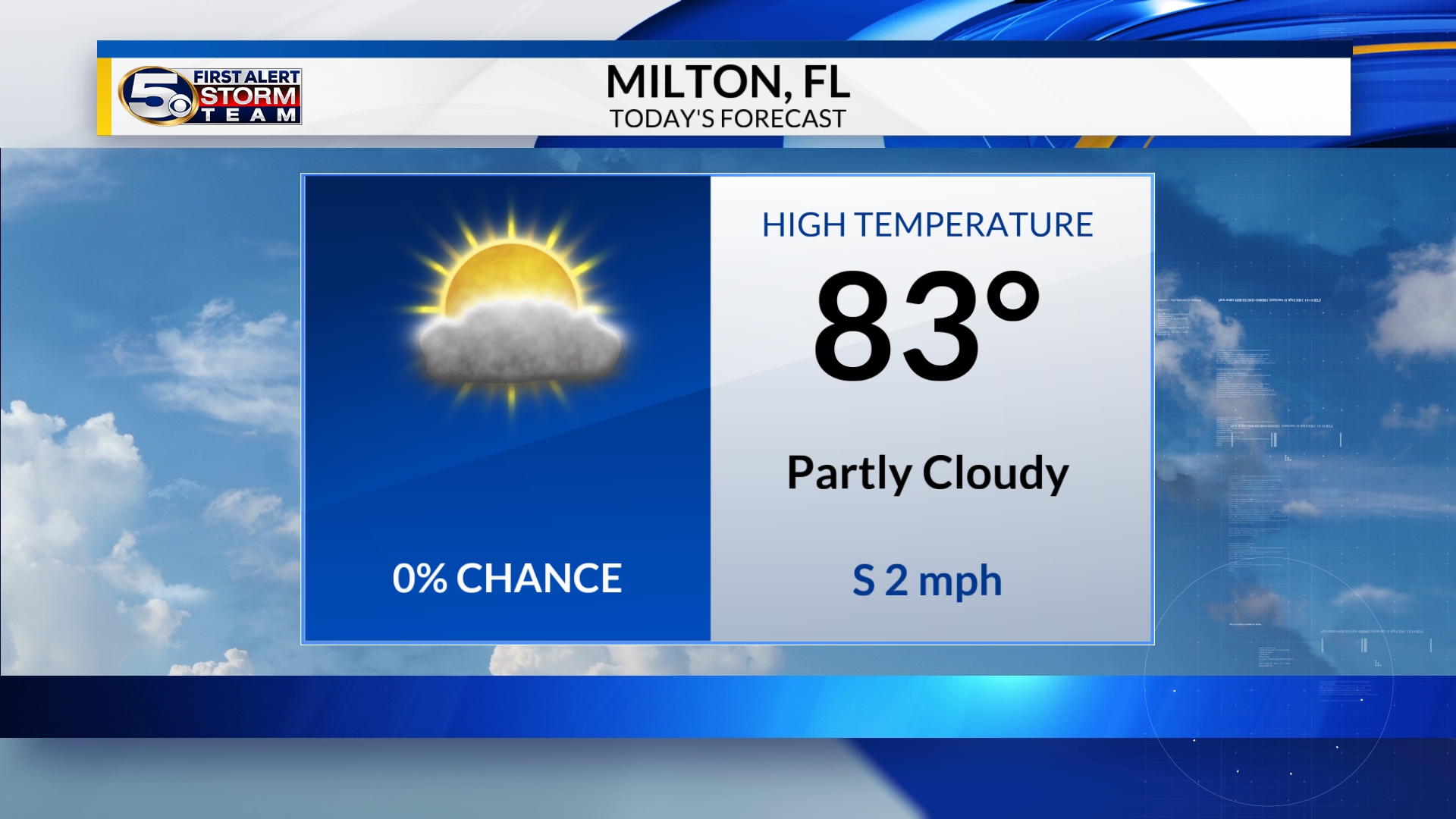 Crestview, FL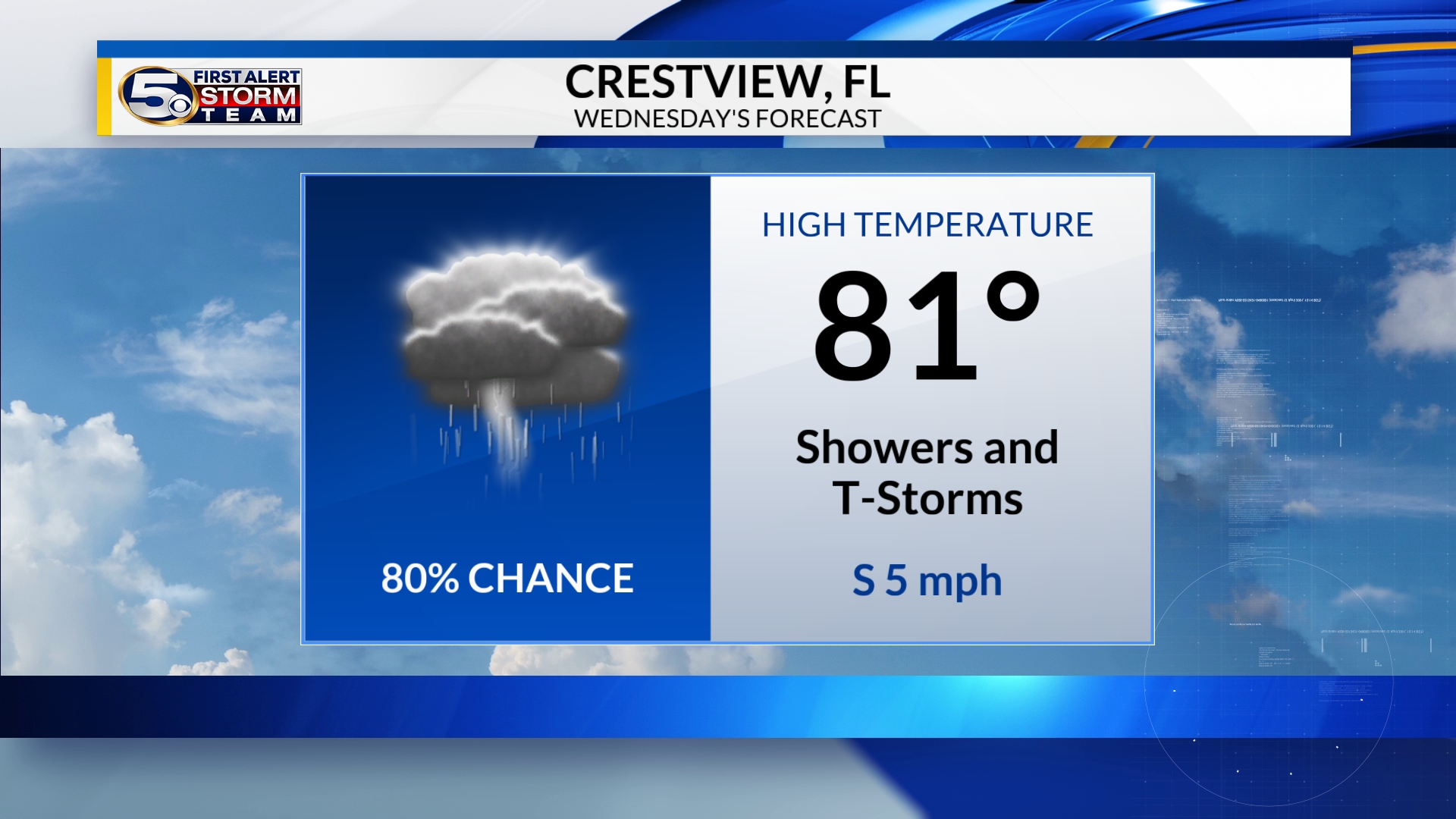 Fairhope, AL
Bay Minette, AL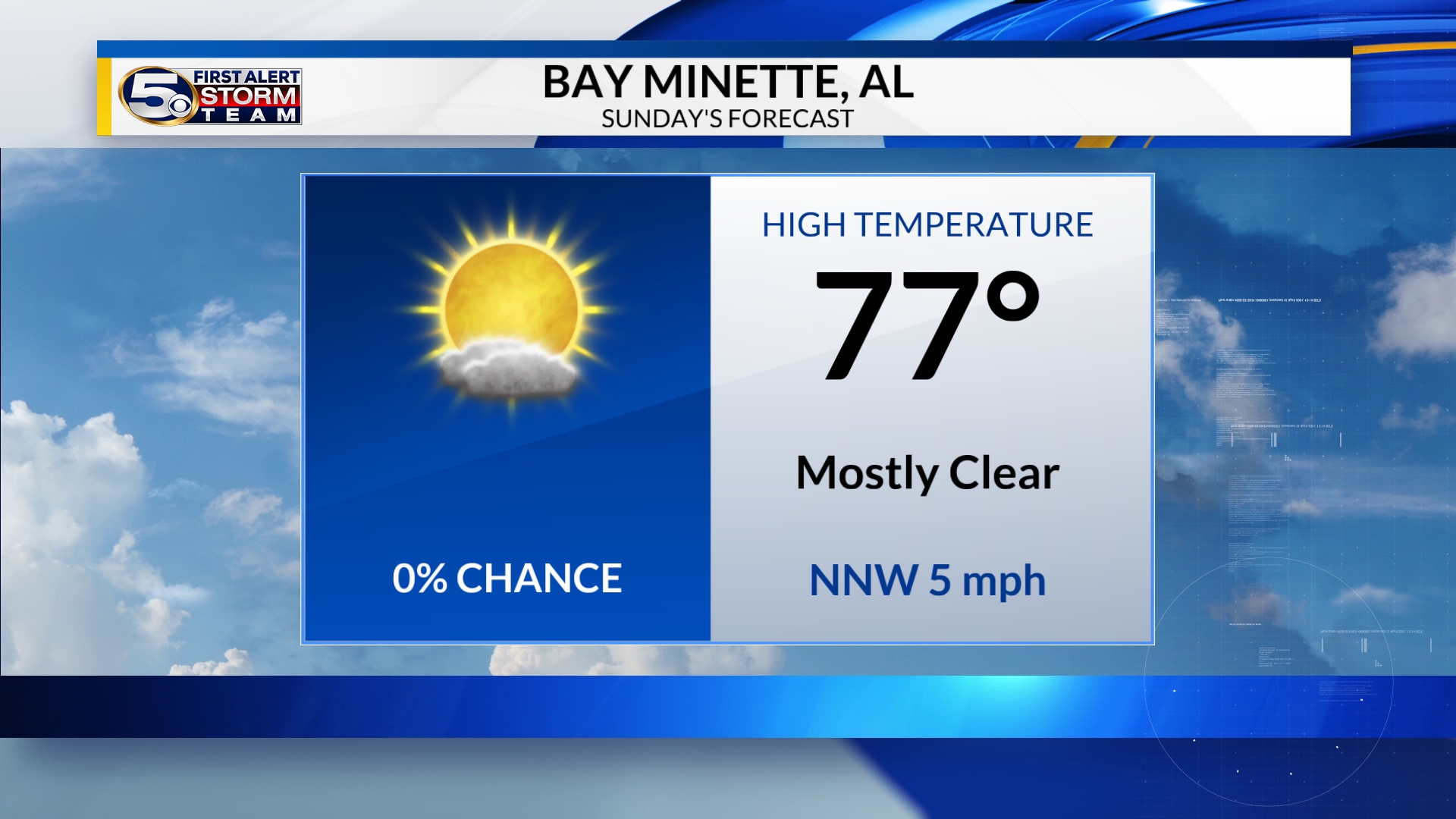 Atmore, AL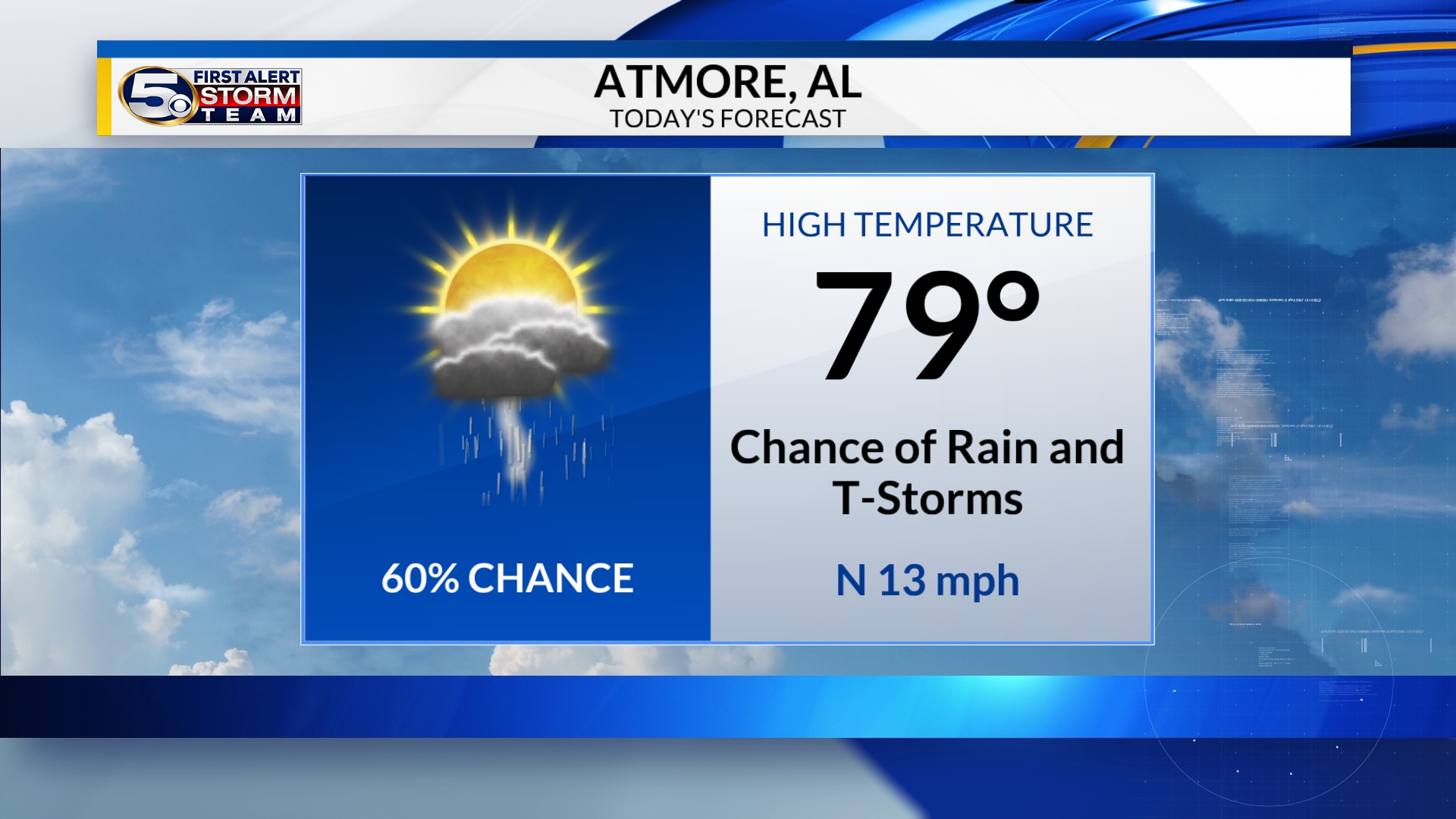 Brewton, AL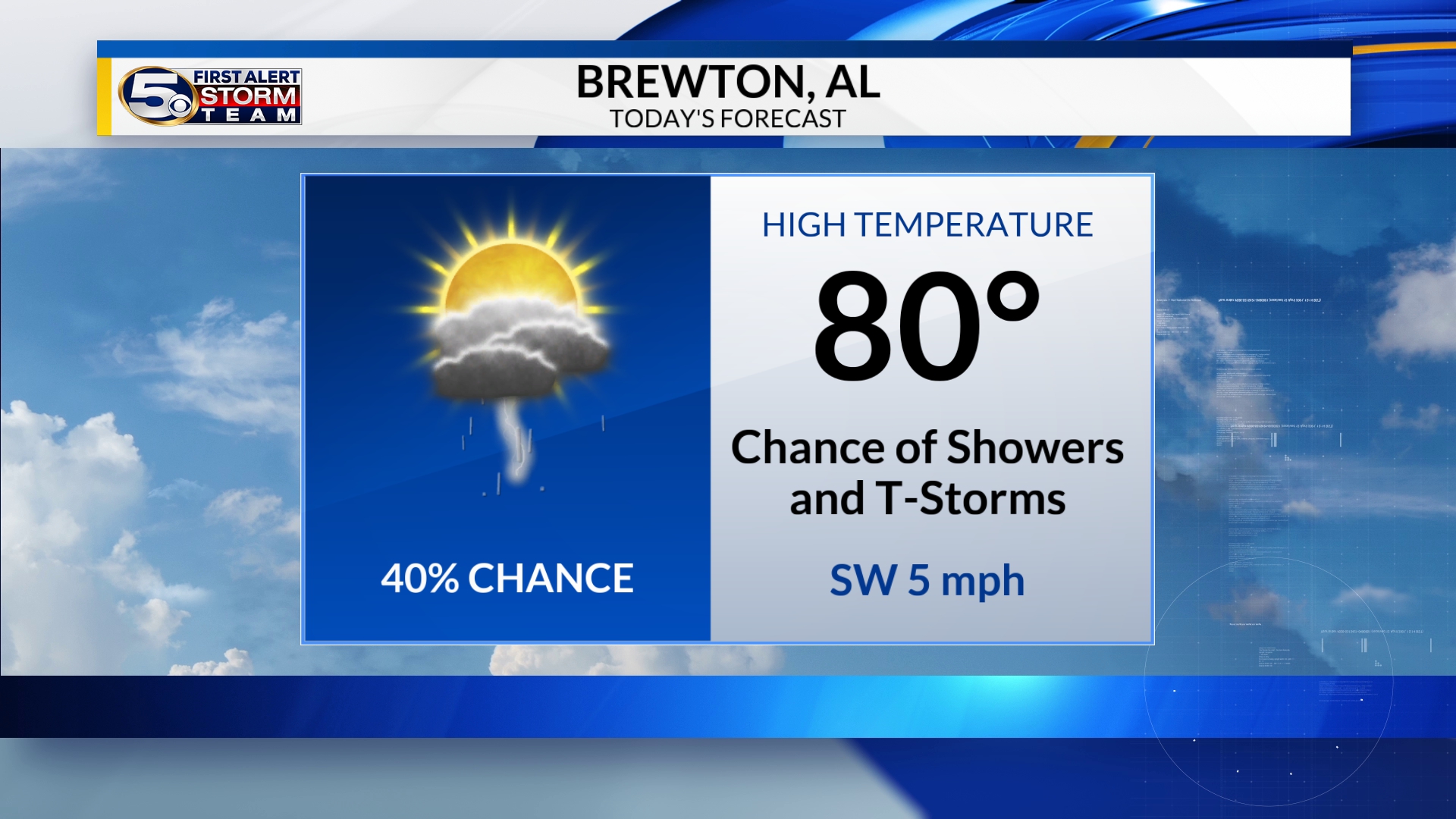 Evergreen, AL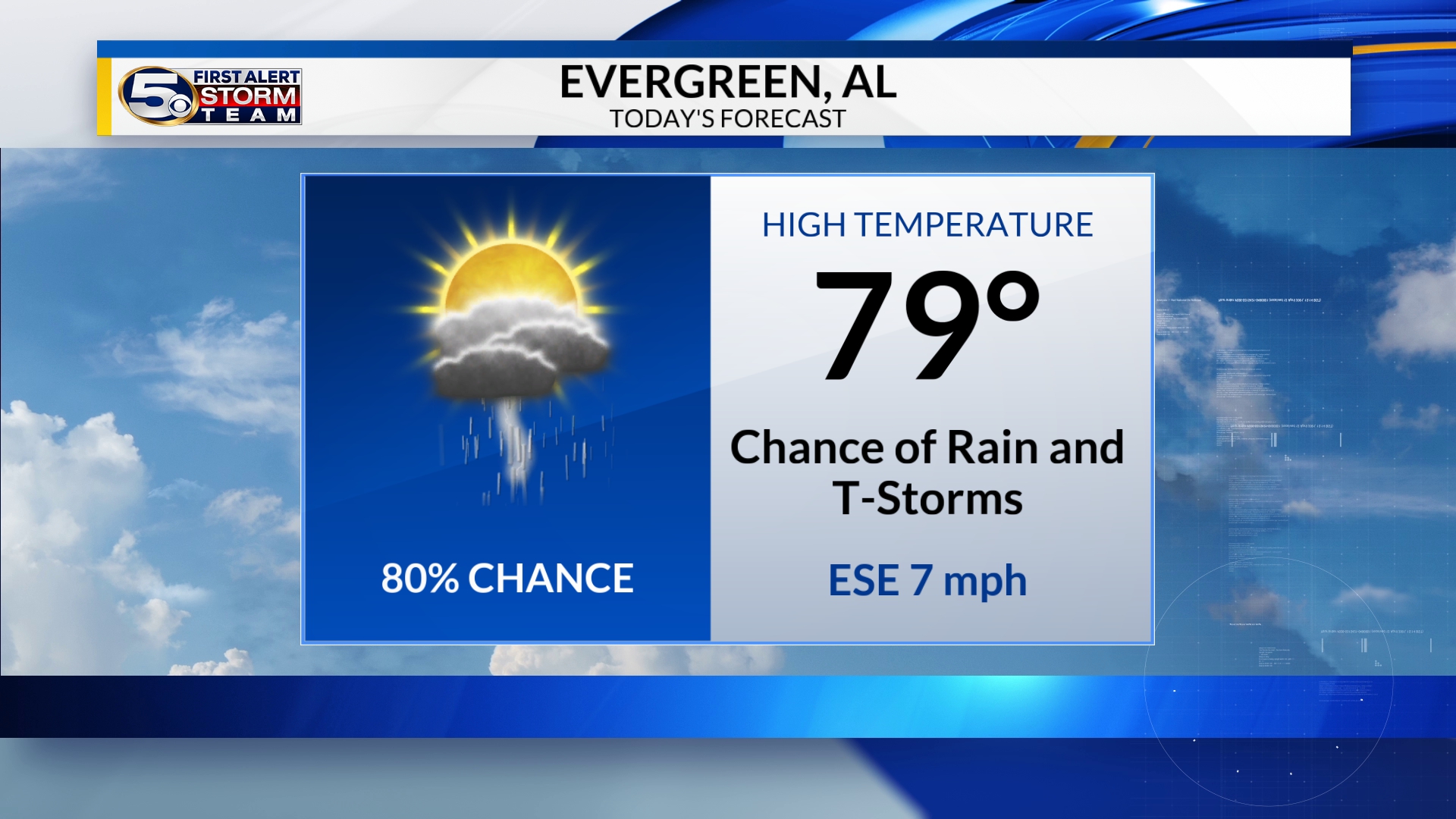 Monroeville, AL
Chatom, AL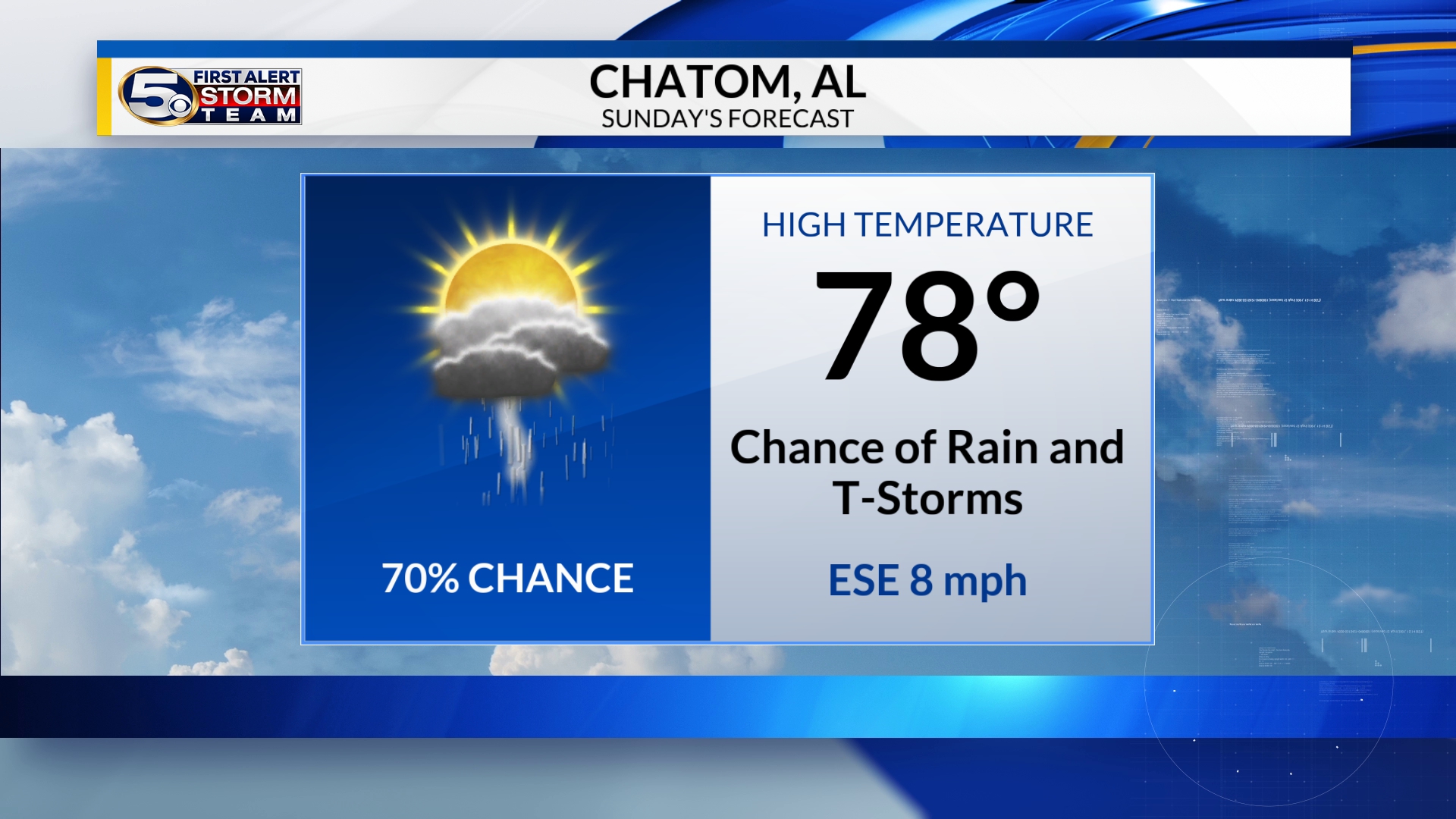 Grove Hill, AL
Dauphin Island, AL