BestReviews is reader-supported and may earn an affiliate commission. Details
Keeping your pool sparkling and clean can be fairly labor-intensive, but the right pool vacuum can make the job much easier. High-end models often cost a pretty penny, though, so many pool owners balk at the price. That's why Prime Day, is the perfect time to invest in a pool cleaner.
We've sourced the best early deals you can buy now, and there are still live deals on pool vacuums. Whether you're looking for an automatic suction cleaner or a robotic vacuum, check out these user-friendly pool vacuums discounted for Prime Day.
Shop this article: WYBOT Cordless Robotic Pool Cleaner, Hayward Navigator Pro Suction Pool Cleaner and Ofuzzi Cyber 1000 Cordless Robotic Pool Cleaner
BEST EARLY DEALS ON POOL VACUUMS FOR PRIME DAY 2023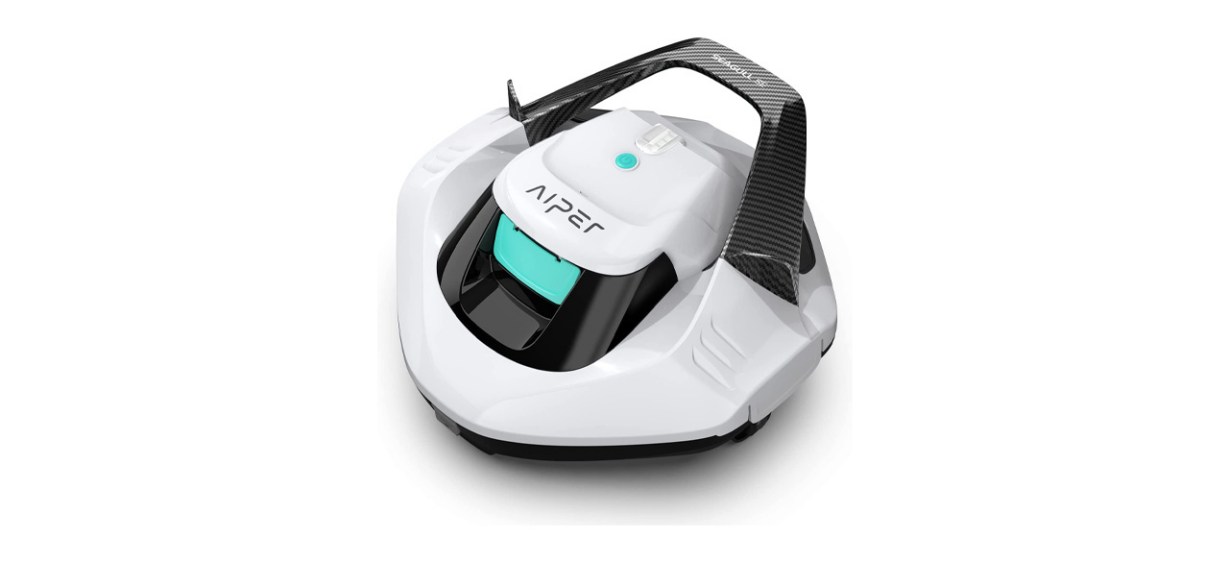 Aiper Cordless Robotic Pool Cleaner $100 COUPON
This wireless robotic pool vacuum boasts a 90-minute battery life, making it ideal for many aboveground and in-ground pools. Its dual motors provide powerful suction and allow it to move at a speed of 52.5 feet per minute. The lightweight design also makes it easy to remove from your pool when it's done cleaning.
Sold by Amazon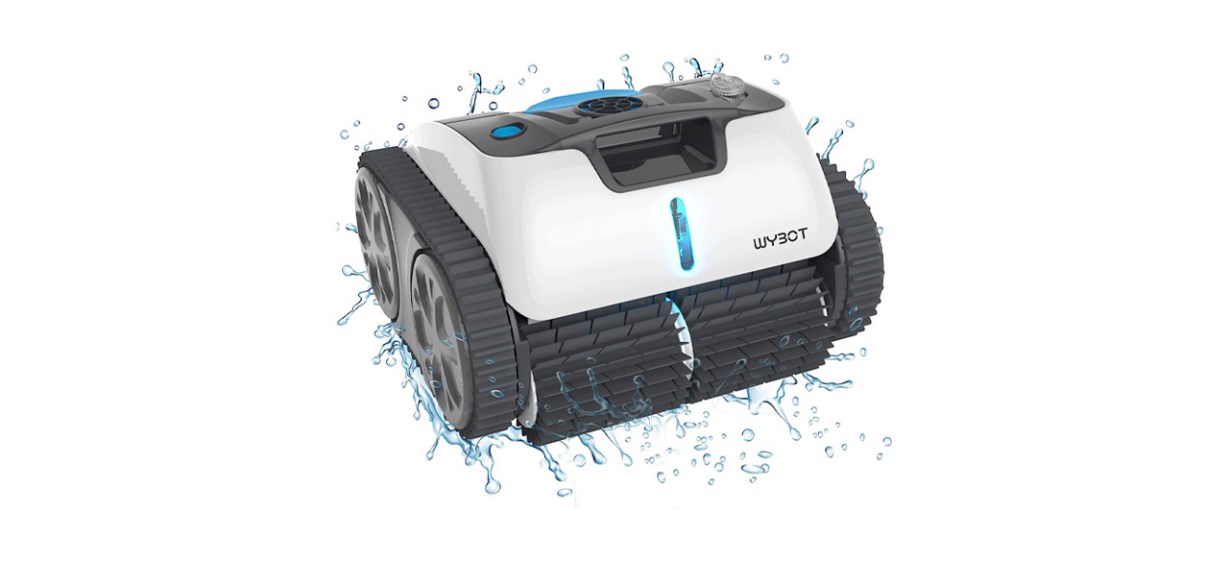 WYBOT Cordless Robotic Pool Cleaner 23% OFF
If you want a vacuum that can clean your pool floors, walls and the waterline, this robotic model is for you. It features a triple motor that provides powerful suction to pick up dirt, sand, leaves, twigs and more. The scrubbing brushes and four-wheel drive system also allow it to effortlessly clean the walls and waterline. Its battery runs for 110 minutes, too.
Sold by Amazon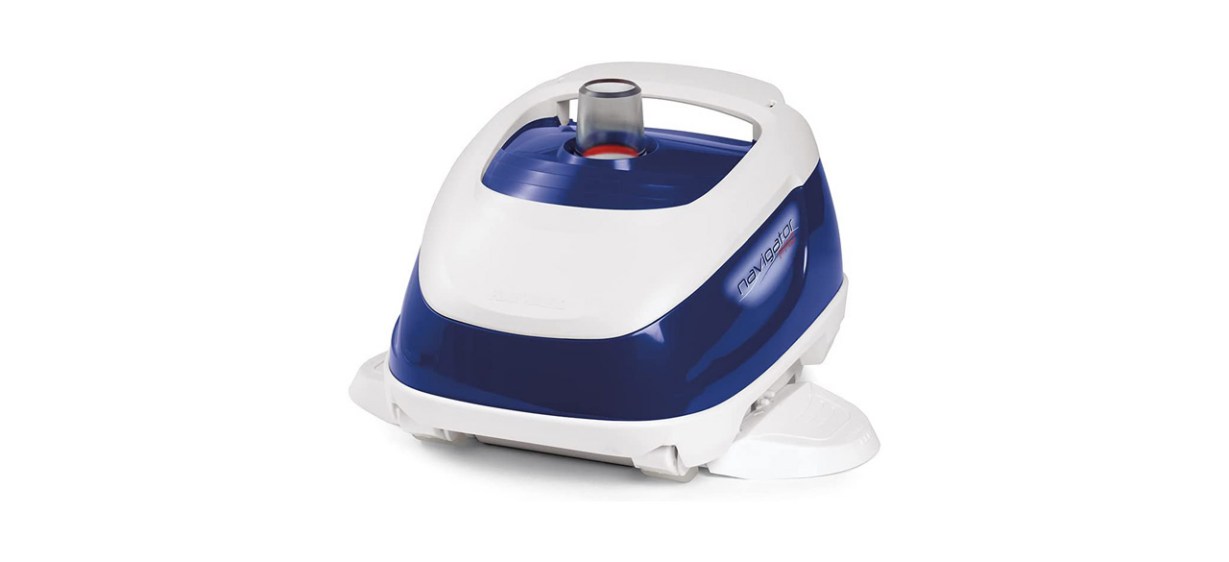 Hayward Navigator Pro Suction Pool Cleaner 9% OFF
This traditional suction pool vacuum is ideal for gunite pools, providing constant suction to pick up even large debris. It is easy to connect to your skimmer or suction port and doesn't require an additional booster pump. Best of all, it doesn't make much noise, so it won't disturb the peaceful vibe at your pool.
Sold by Amazon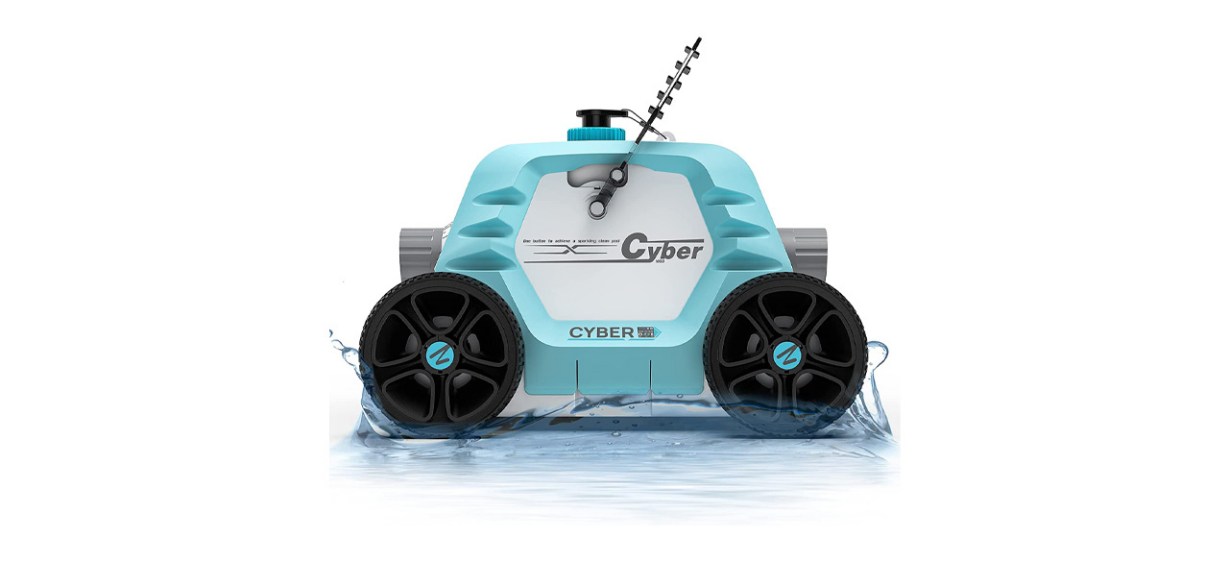 Ofuzzi Cyber 1000 Cordless Robotic Pool Cleaner 33% OFF
With four large tracking wheels, this robotic pool vacuum can easily navigate your pool. The cordless design means there are no hoses to get tangled and interrupt cleaning. The battery takes just 2 1/2 hours to charge, and it can run for 95 minutes.
Sold by Amazon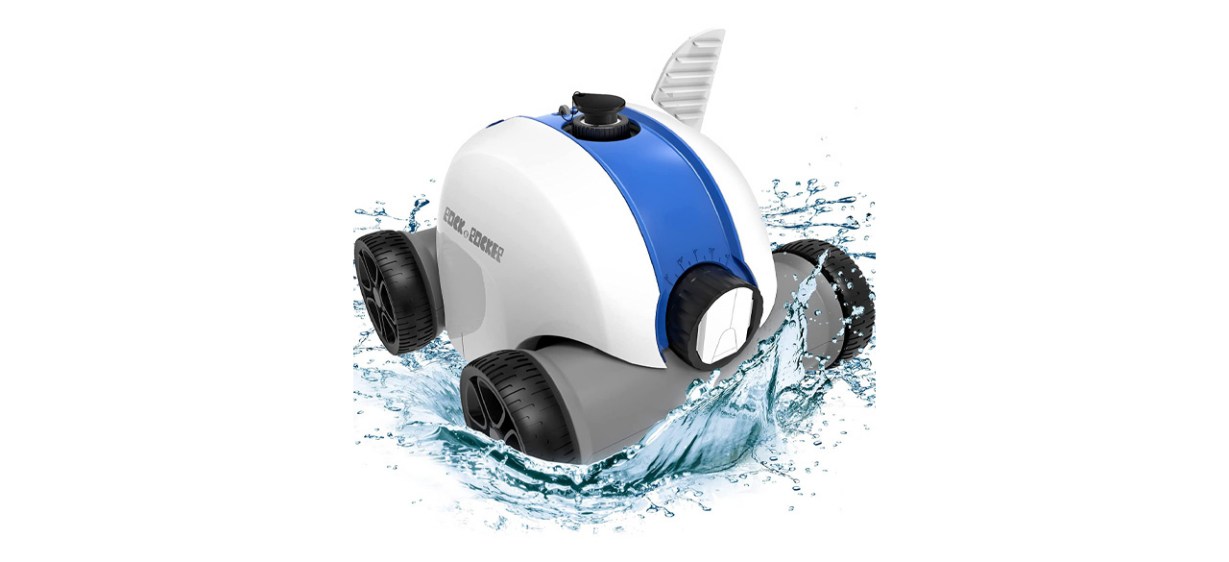 Paxcess Cordless Robotic Pool Cleaner 38% OFF
Suitable for both aboveground and in-ground pools, this cordless robotic pool vac features two large suction doors and a bottom brush that help pick up dirt, sand, leaves and more. It doesn't require any installation, either — just charge the cleaner, drop it in your pool and watch it go to work. The battery runs for up to 90 minutes, too.
Sold by Amazon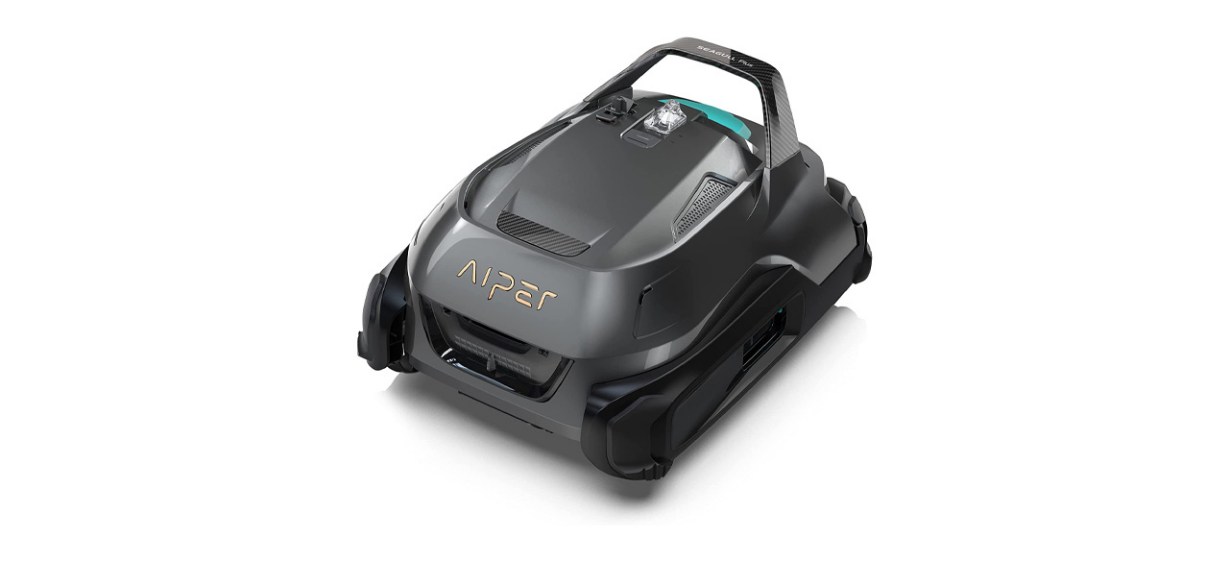 Aiper Seagull Plus Cordless Pool Vacuum $90 COUPON
With no hoses or cables, this automatic pool vacuum makes cleaning your pool as easy as can be. Its battery can run for 2 1/2 hours, so it works well for round aboveground pools with a diameter of up to 40 feet or in-ground pools that measure up to 60 feet by 22 feet. It also offers an efficient water release system that drains the vac in seconds, so it's easy to remove from your pool.
Sold by Amazon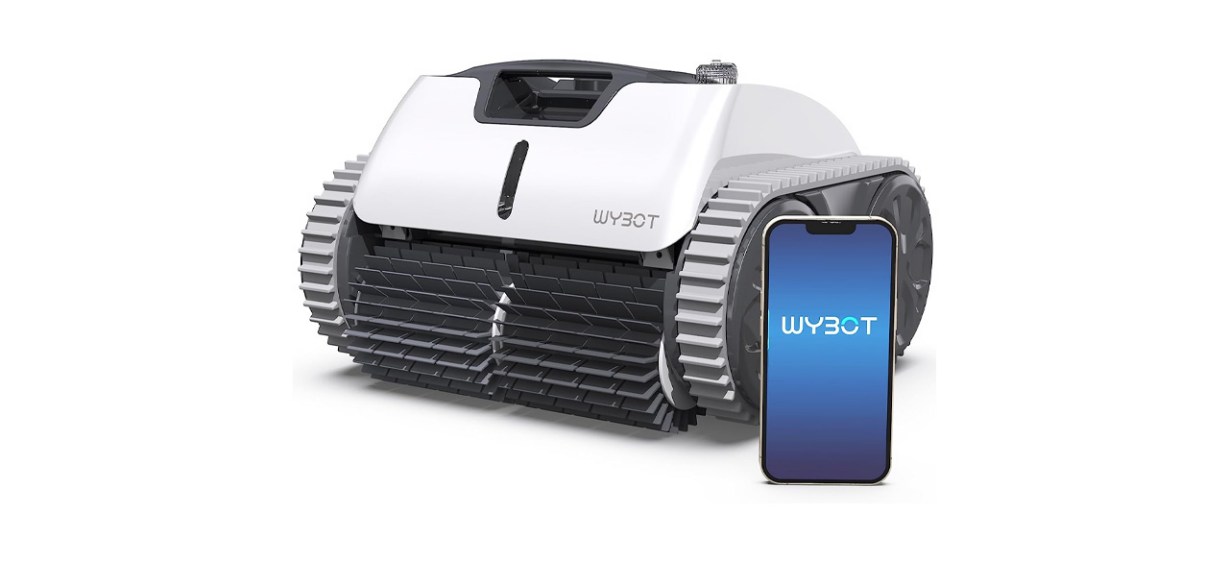 WYBOT Wall Climbing Robotic Pool Cleaner $200 COUPON
For the easiest, most effortless way to clean your pool, look no further than this automatic in-ground pool cleaner. It features powerful suction and a high-speed scrubbing brush to thoroughly clean your pool. The smart navigation system also lets you use the connected app to choose a customized mode and path for truly efficient cleaning.
Sold by Amazon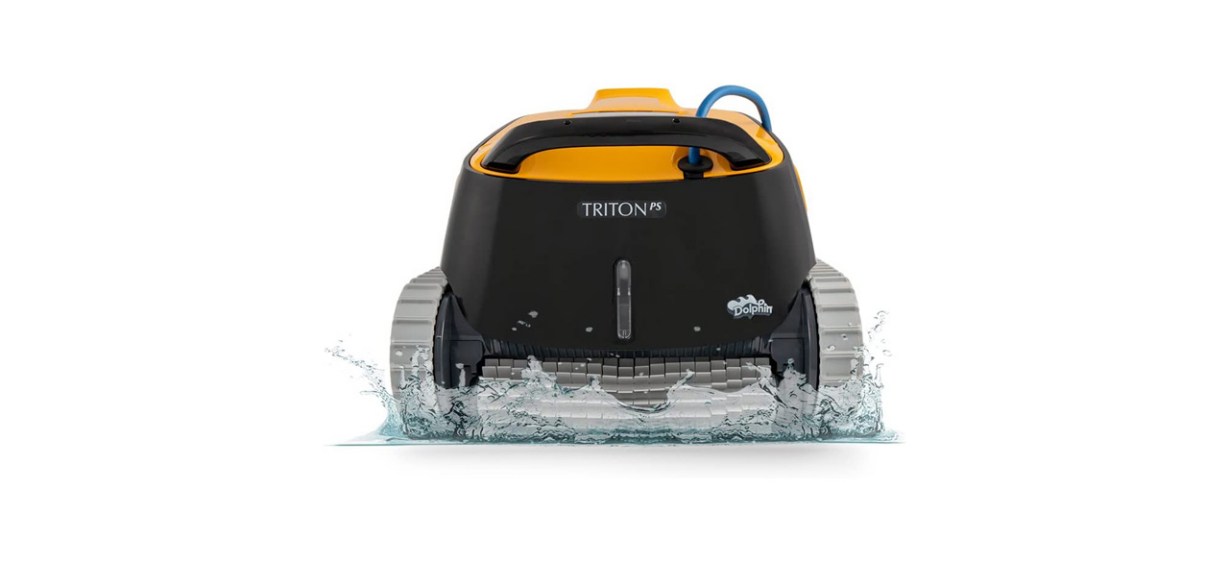 Dolphin Triton PS Robotic Pool Vacuum Cleaner $50 OFF COUPON
This premium robotic pool cleaner can clean an entire in-ground pool up to 50 feet in just two hours. It effectively cleans the bottom of a pool and its walls, and it even scrubs the waterline to remove as much dirt and debris as possible. You can also schedule its cleaning, so it cleans daily, every other day or every third day.
Sold by Amazon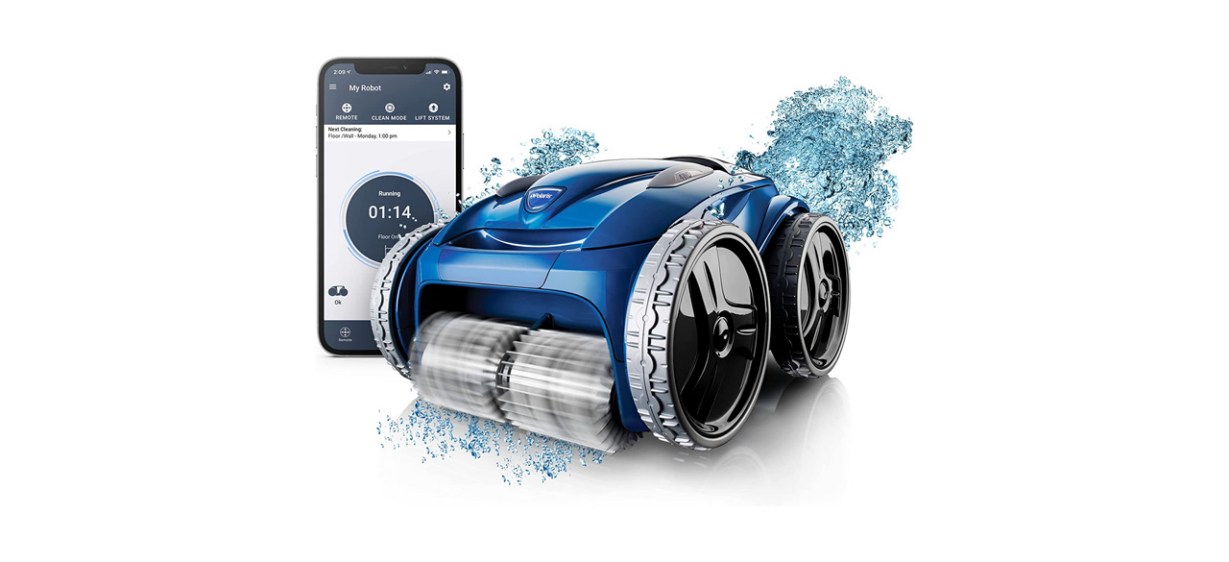 Polaris 9650iQ Sport Robotic Cleaner $75 OFF COUPON
This smart robotic pool cleaner is Wi-Fi ready and comes with its own app that lets you control its cleaning routine all from your smartphone or tablet. It is equipped with a 70-foot cable that enables it to effectively clean in-ground pools up to 60 feet. Its four-wheel drive also allows it to climb over obstacles to keep it from getting stuck.
Sold by Amazon
Gosvor Cordless Robotic Pool Cleaner $100 OFF COUPON
With two separate brushes and a dual-drive motor, this robotic pool vac can pick up all dirt and debris to leave your pool crystal clear. It also uses intelligent algorithms to map the most efficient cleaning path for your pool, so no time is wasted. The battery charges in just two and a half hours, but it can run for up to 90 minutes to clean aboveground pools up to 33 feet in diameter and in-ground pools up to 40 feet in diameter.
Sold by Amazon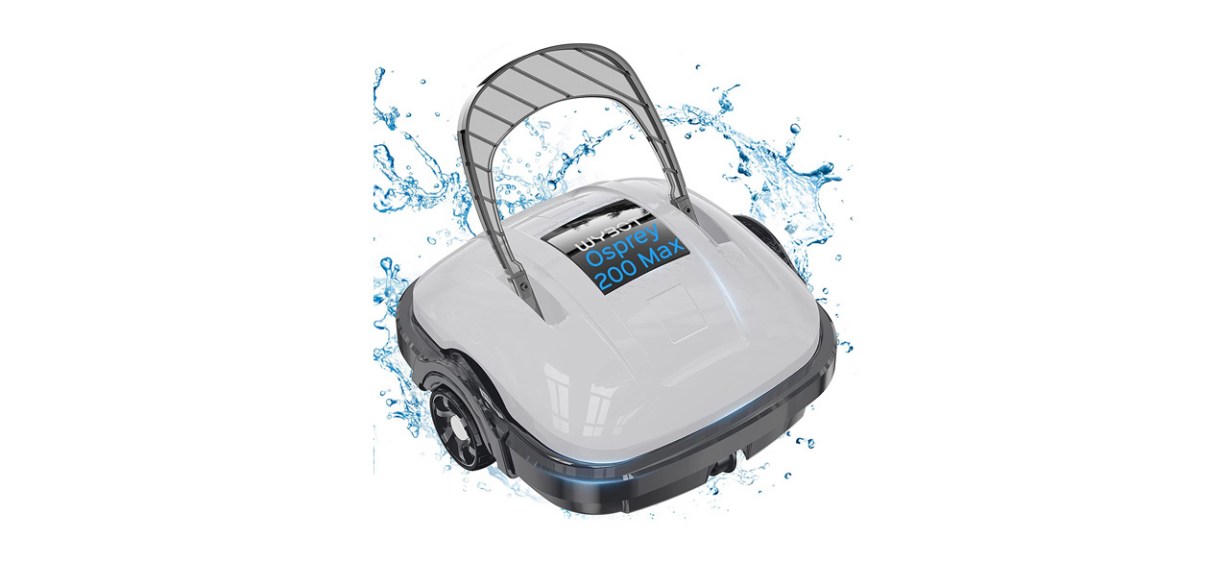 WYBOT Cordless Pool Vacuum $25 OFF COUPON
This user-friendly robotic pool cleaner is compact and lightweight, making it easy to put in and take out of your pool. It also features self-parking technology, so it comes closer to the pool edge when it senses a low battery. The pop-out filter tray also makes it easier to empty, saving you considerable time.
Sold by Amazon
PRODUCTS TO WATCH THIS PRIME DAY


Check out Prime Day deals here and be sure to bookmark this page to shop smart and stay in the loop on the best pool vacuum discounts of the Prime Day sale.
Visit our Prime Day sale hub for more deals.
Want to shop the best products at the best prices? Check out Daily Deals from BestReviews.
Sign up here to receive the BestReviews weekly newsletter for useful advice on new products and noteworthy deals.
Jennifer Blair writes for BestReviews. BestReviews has helped millions of consumers simplify their purchasing decisions, saving them time and money.