BestReviews is reader-supported and may earn an affiliate commission. Details.
Spooky décor without the frightening price
Halloween is barreling toward us at high speed. You can tell because all the stores are packed with spooky season decorations and the supermarkets are bursting with multipacks of fun-size candy.
If you're the type who enjoys decorating for whatever holiday is being celebrated, you're probably used to the cost of these decorations. But at Marshalls, you can find many excellent decorations for $25 or less. Plus, if you still want to splurge, you can grab a handful of great gear for up to $50 or even $100.
Shop this article: Christian Siriano New York Melamine Bat Chip-and-Dip Bowl, Mortar and Bone Wreath With Skulls and Moonlight Manor 38-Inch Outdoor Solar-Powered Ghost Sign.
Halloween décor you can expect to find at Marshalls
In each cost range, you can expect to find certain kinds of items.
For up to $25
This is where almost all of Marshalls Halloween décor is found. Most of it is smaller stuff that you would use to decorate inside your home. Think skulls and pumpkins to put on tables, pillows for your bed or couch and even a bat-shaped chip-and-dip bowl.
For up to $50
In this range, you can expect to find larger items or items with special features, such as LED lights. These are usually a little nicer than the up-to-$25-range items, but don't feel like you need to peek into this range to find great stuff.
For up to $100
In this range, you can expect to find extra-large items with special features, such as LEDs, some of which are even solar-powered so you don't have to mess with batteries.
October Prime Day: Here are the best early deals
Best Marshalls Halloween décor for up to $25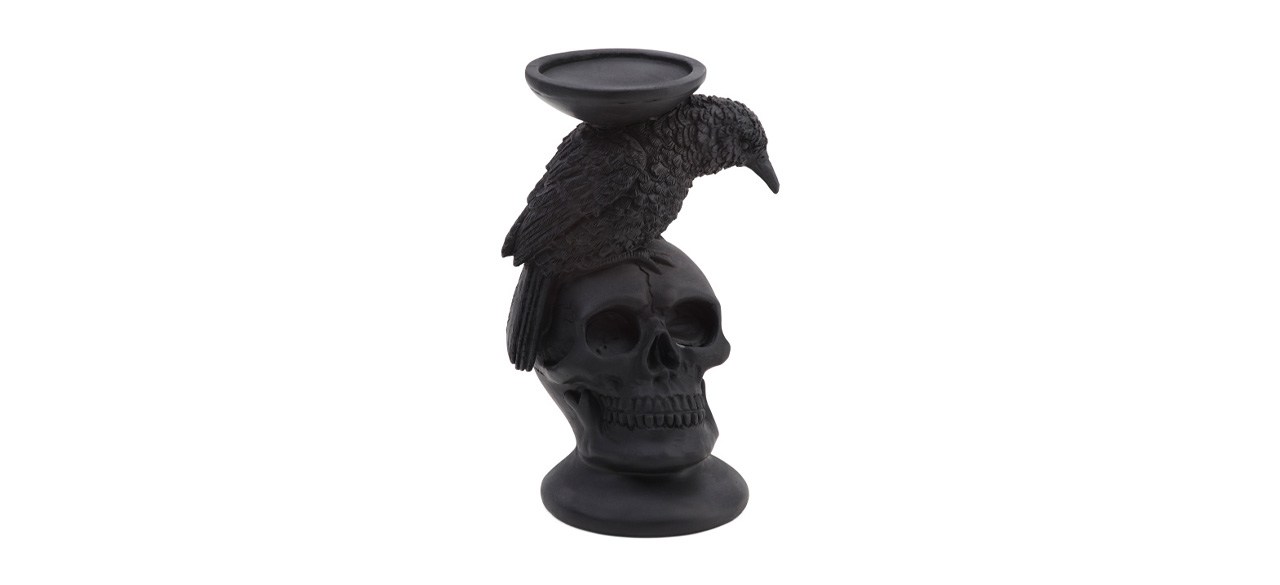 Spooky Night Spooky Candle Holder
There's something about a good candlelight on Halloween night that has an air of mystery to it. You can increase that air of mystery with a fitting candle holder. This one has no raised edge, so you can get that excellent "dripping wax" look.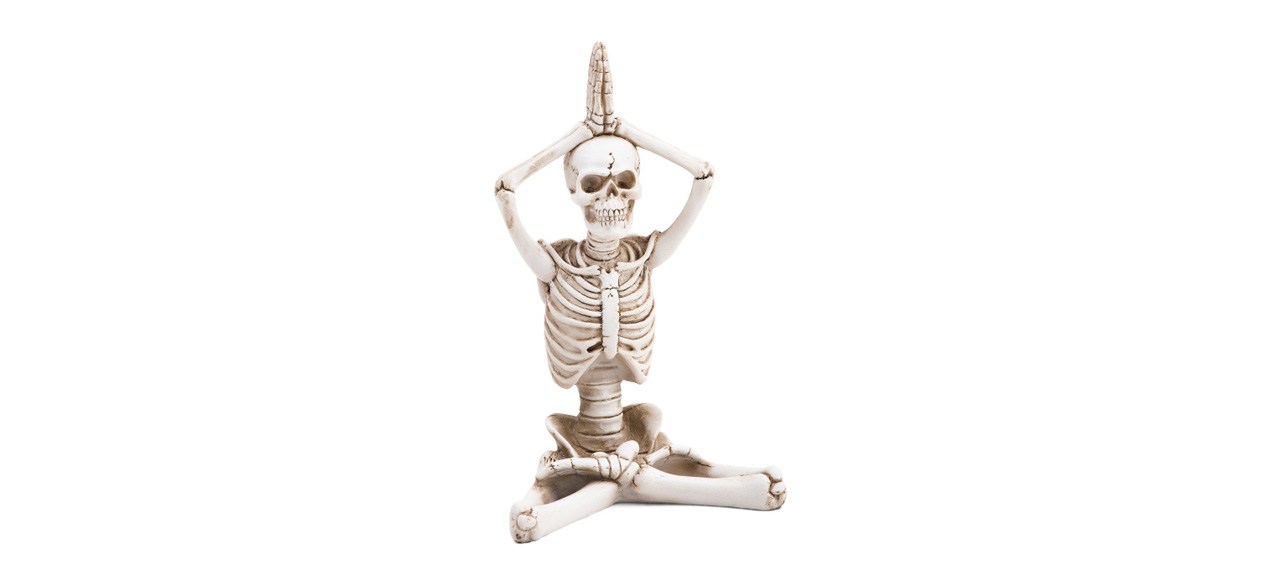 Skeleton in the Closet Yoga Skeleton
There's no better decoration in the world than one that uniquely lines up with your interests instead of the usual schtick everyone does. This mid-session yoga skeleton is perfect for you, especially if you run a studio where it can hang out for all of October.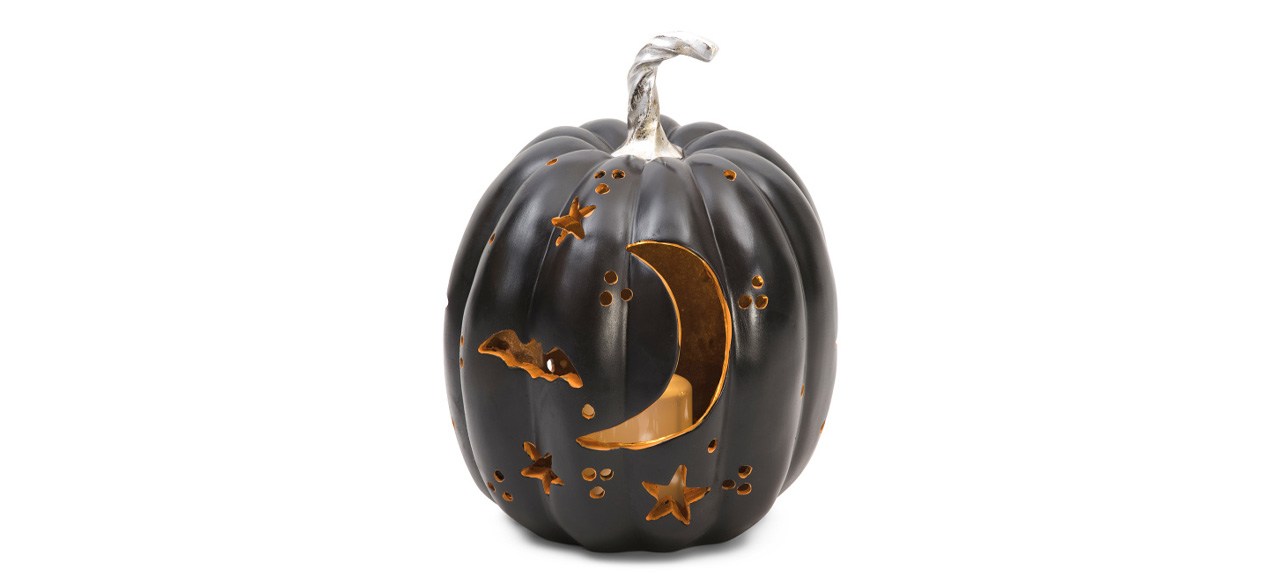 This lovely pumpkin is "carved" with stars, moons and bats, making it a nice all-around pumpkin rather than one that's scary or has the usual range of faces. It runs on three AAA batteries, which aren't included, and is 13.5 by 11 inches.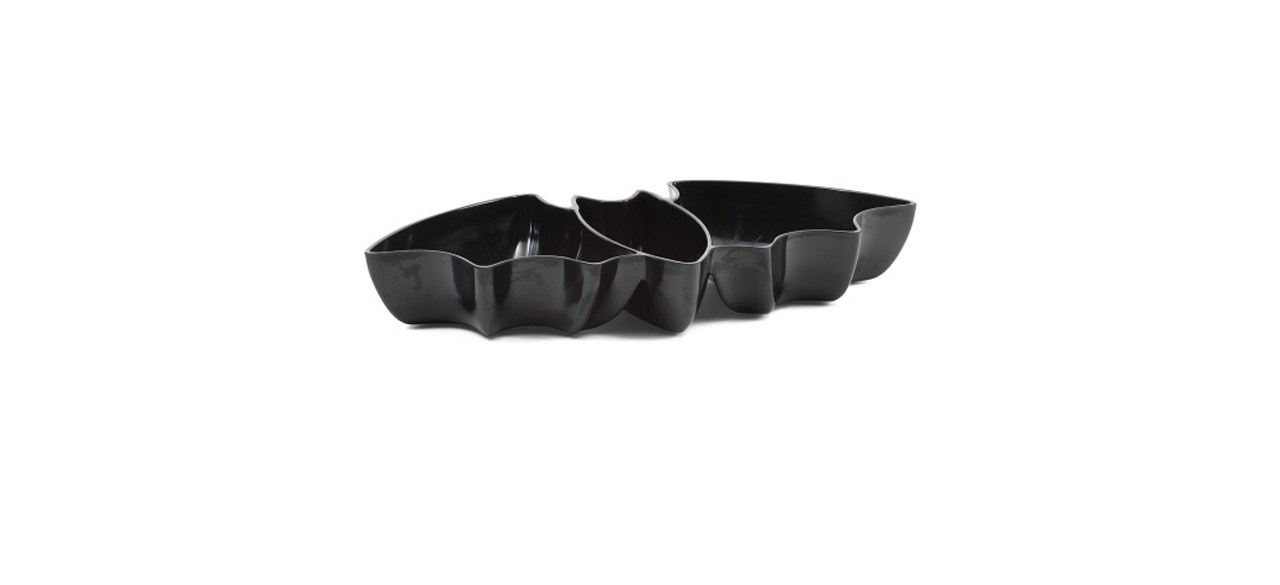 Christian Siriano New York Melamine Bat Chip-and-Dip Bowl
Every great party thrown for a major event has its own chip-and-dip bowl. The Super Bowl has one modeled after a football, Cinco de Mayo has one modeled after a Sombrero and Halloween has this adorable bat one.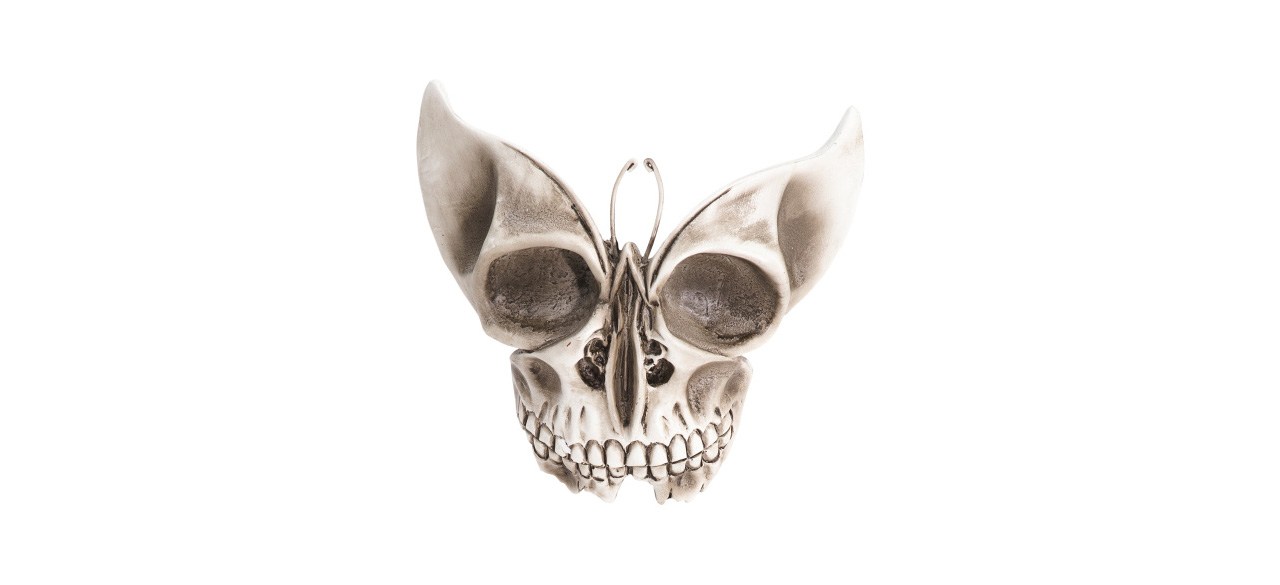 Most skull-related Halloween décor follows the same set of trends, such as having some kind of theme like crystals or having LED lights for eyes. This unusual skull is instead modeled after a butterfly and is sure to be a real eye-catcher at a Halloween party.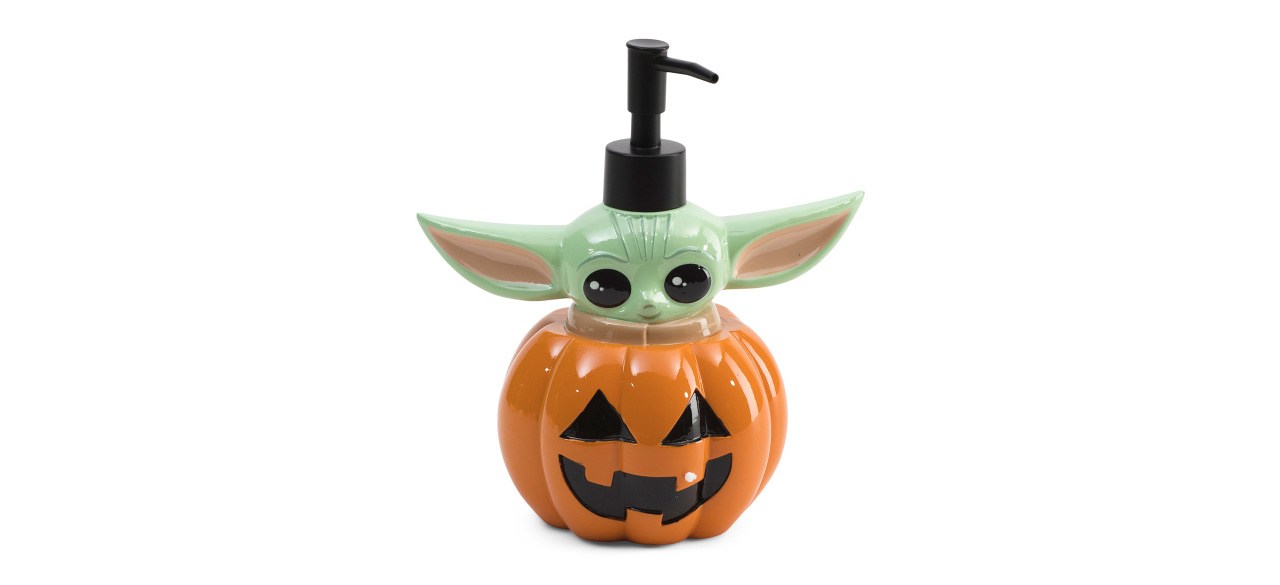 Not all Halloween décor has to be scary or follow the same old designs of skeletons, ghosts and witches. Some are simply a small way to add a little cheer to everyday aspects of life, such as this "Star-Wars"-inspired lotion dispenser.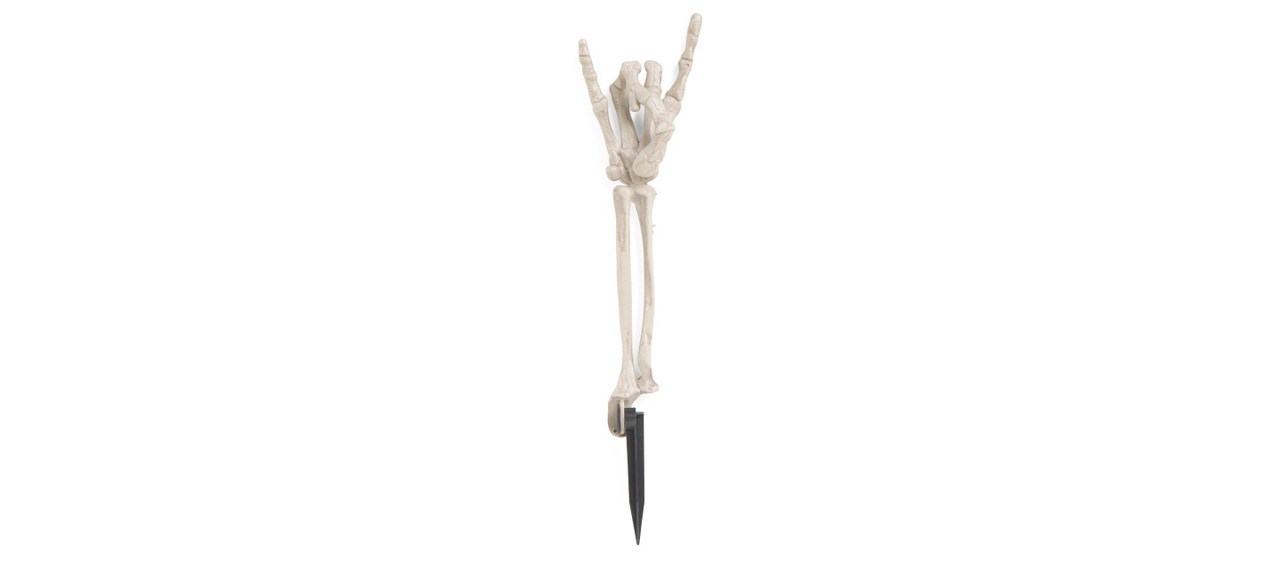 Northlight Skeleton Hand Stake
Yard decorations can go in many directions from scary to funny, and this is most firmly the latter. If you're a big metal head, you may even want to leave a few of these up around your yard year-round. It's 20 inches tall.
Best Marshalls Halloween décor for up to $50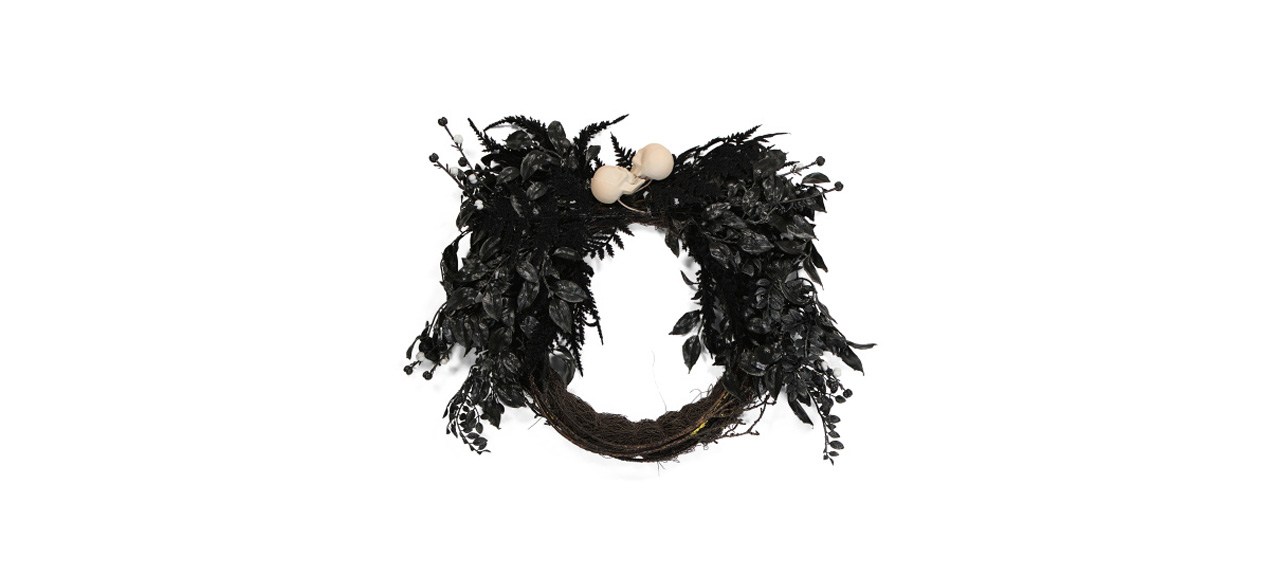 Mortar & Bone Wreath With Skulls
Some think that wreaths are only for the Christmas season, but that's not true. Almost every holiday and certainly the four seasons inspire plenty of wreath designs. In fact, if you only want to worry about one piece of décor for each holiday and season, a wreath is the easiest way to go. It measures 24 inches.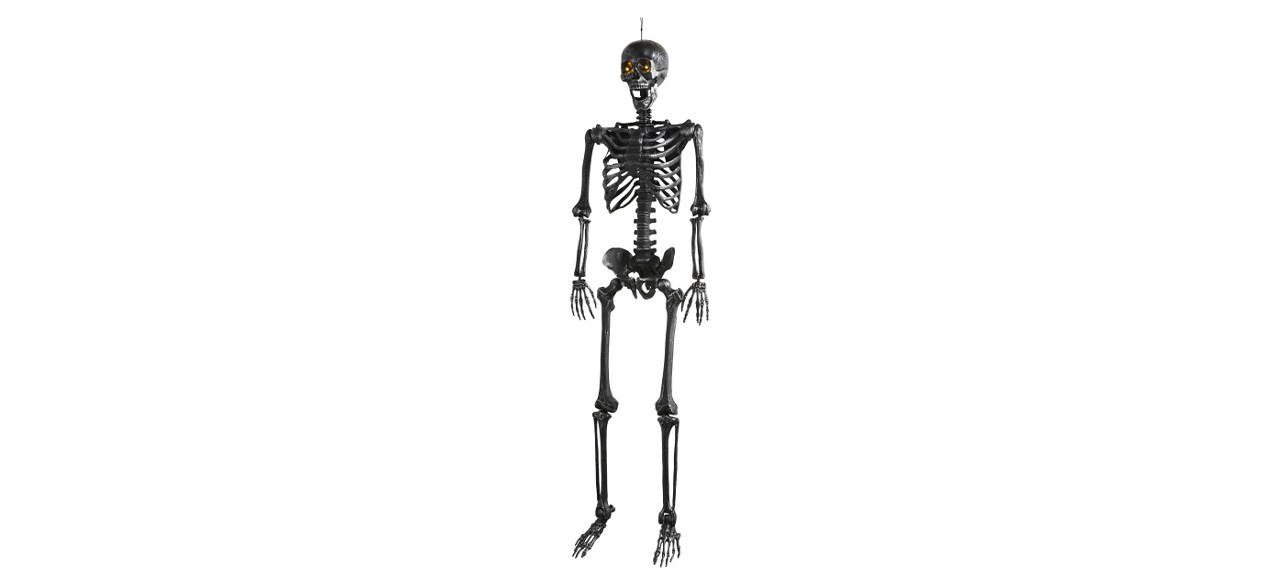 Spooky Night LED Hanging Skeleton
If you want your door to have a more frightening appeal, you can grab this 5-foot hanging skeleton with scary glowing eyes. You can also hang it in a tree or somewhere inside your house if you prefer.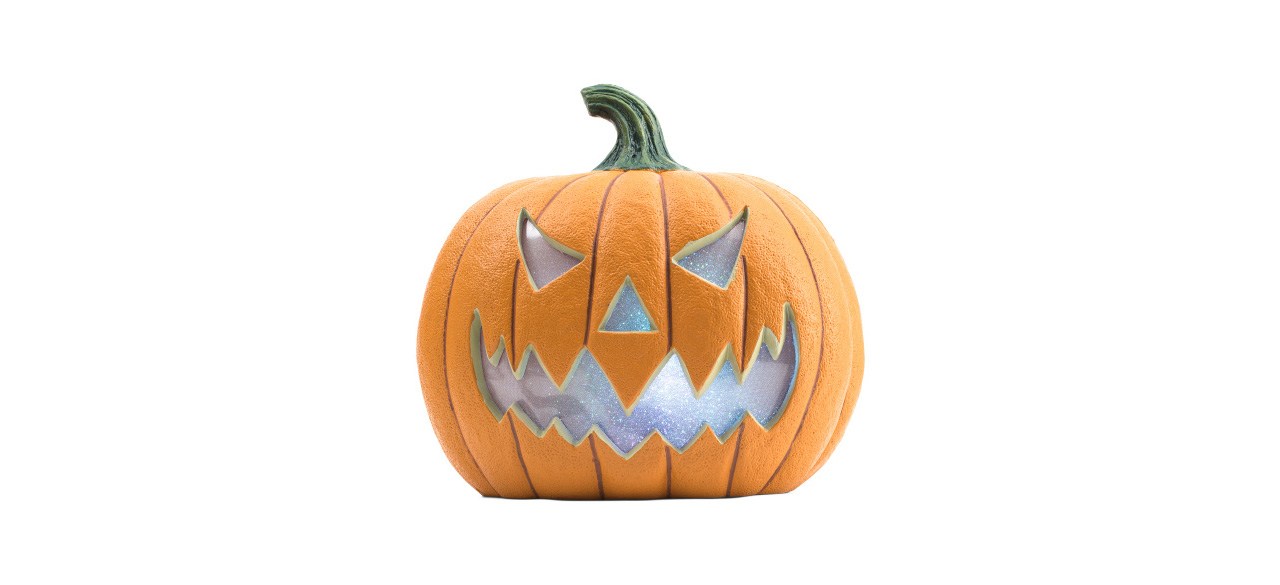 Spooky Night Multi-Color LED Jack-O'-Lantern
For some, getting to carve and display a pumpkin is the best part of Halloween. For others, it's a disgusting mess that requires specific tools that almost no one has. If you're the latter, don't bother with the mess and display this glittering pumpkin instead.
Best Marshalls Halloween décor for up to $100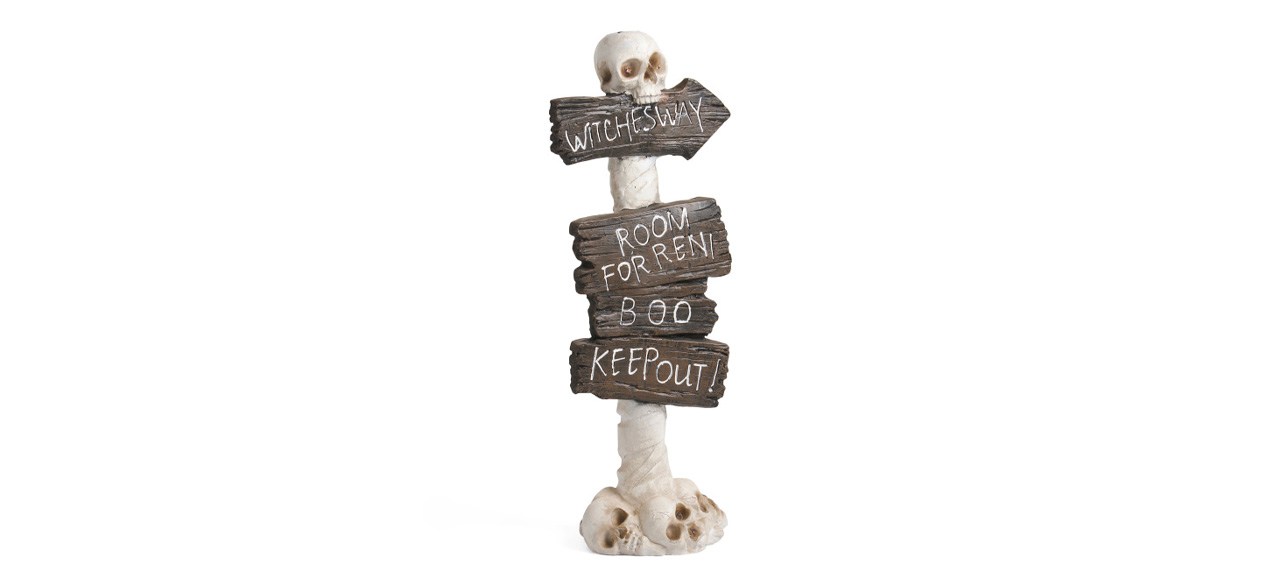 Moonlight Manor 38-Inch Outdoor Solar-Powered Ghost Sign
If you're the type to set a bowl of candy outside the door and hope the honor system works (it doesn't), this stack of signs is the perfect way to point the children to it. Since it's solar-powered, you can leave it on your porch throughout the season without worry.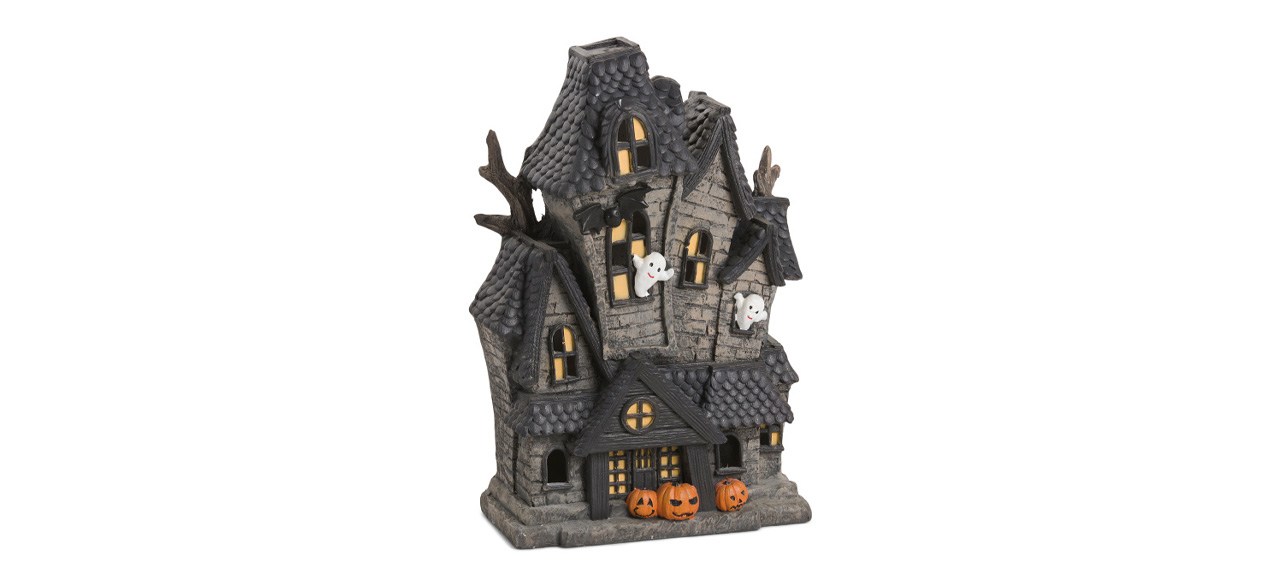 Lights Up 26-Inch LED Haunted House
This decoration makes an excellent mantel piece. It can also be set up anywhere you'd like to draw some eyes if you're throwing a big Halloween bash at your house, including as bait for one of those animatronic scare machines that trigger on motion.
Marshalls Halloween décor worth checking out
Want to shop the best products at the best prices? Check out Daily Deals from BestReviews.
Sign up here to receive the BestReviews weekly newsletter for useful advice on new products and noteworthy deals.
Jordan C. Woika writes for BestReviews. BestReviews has helped millions of consumers simplify their purchasing decisions, saving them time and money.