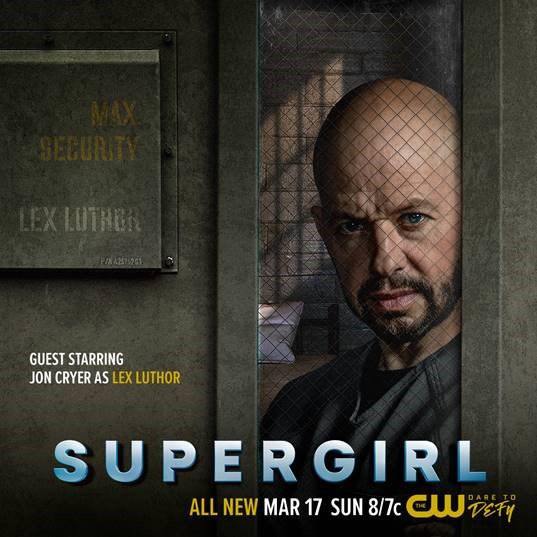 SUPERGIRL: JON CRYER GUEST STARS AS LEX LUTHER
You know him from small screen hit Two and a Half Men and theatricals Pretty In Pink and Superman IV: The Quest for Peace… Emmy-winner Jon Cryer makes his debut THIS SUNDAY as the infamous Lex Luthor on Supergirl! The episode entitled "O Brother, Where Art Thou?" is the first time fans will get to see Lex Luthor in the series.
Are you looking forward to seeing a new actor and familiar character? Let us know over on the GCCW Facebook page, or by connecting with us on Twitter and Instagram.
Catch Supergirl every Sunday night at 7PM on The Gulf Coast CW!